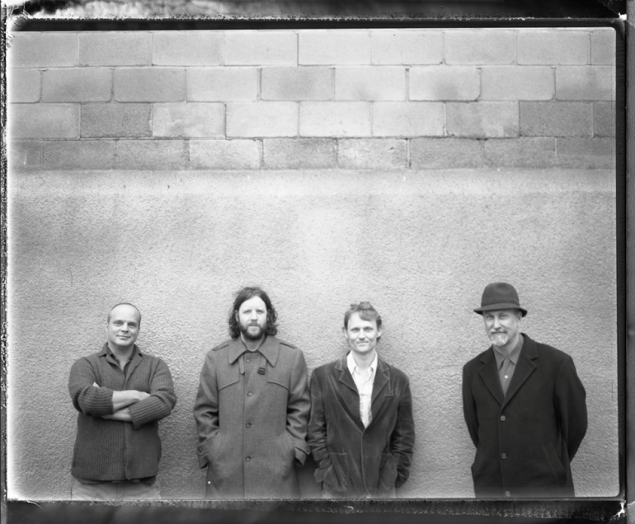 I must have been 14 when I first heard jazz trio Medeski, Martin & Wood on Syracuse, N.Y.'s jazz radio station WAER 88.3 FM. The sound hit me like a brick. "What the hell is this?" I asked myself. Had Herbie Hancock dropped acid (or maybe more acid)? It was like nothing I'd heard: John Medeski's tripped-out electric organ, Billy Martin's effortless, high-hat-heavy jazz shuffle, Chris Wood's methodical, restrained bass lines.
I swiftly picked up 1996's Shack-Man, a groovy, laid-back offering driven by Mr. Medeski's bubbly organ. Combustication came in 1998, a more sophisticated offering that incorporated elements of jazz and hip-hop, complete with turntables and samples. The Dropper (2000), as the name implies, saw the band further along on their musical acid trip, the bopping grooves still intact but beneath fat, layered and sometimes dizzying production.
The group reinvented itself across dozens of albums; all with no guitar, a jazz-funk staple (spare the occasional guest appearance). That changed when legendary jazz guitarist John Scofield—who'd spent the two previous decades transforming jazz guitar—chose the trio to back him on his 1998 bouncing jazz-funk masterpiece, A Go Go. The album created a partnership that birthed two additional full-length collaborations between the four musicians, including 2006's Out Louder and a live album released in 2011. The group's latest release, September's Juice, influenced by the rhythms of the Afro-Latin diaspora, will serve as a blueprint for Thursday's MSMW show.
"This is our version of different African-based forms," Mr. Scofield said in an article that appeared on the website Grateful Web. "Or, at least, that's what we started with, but eventually we said, 'This is the outline, but we can do whatever the hell we want.' "
That improvisational spirit has made legends out of MMW and Mr. Scofield, and more recently MSMW. The collaboration first birthed on A Go Go will bring that spirit to Terminal 5 tonight, where fans and newcomers will be encouraged to dance, imbibe (on the secret Juice?) and do whatever the hell they want—within reason.
[youtube https://www.youtube.com/watch?v=oUpdvDF36vQ&w=560&h=315]