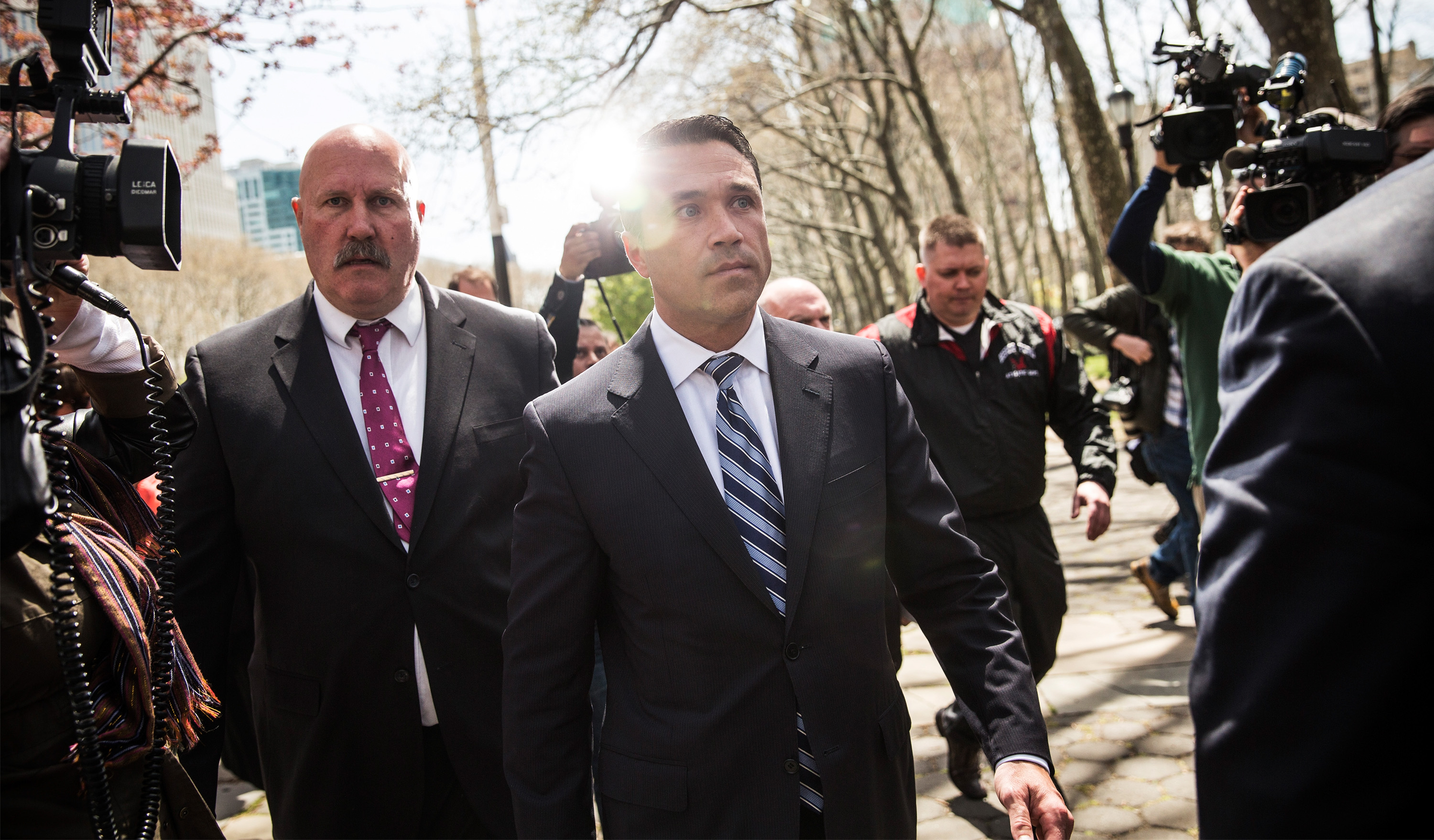 It's official: Congressman Michael Grimm will serve just five days of the term he won in November.
Mr. Grimm, a Republican, confirmed late Monday night in a statement that he would resign from the House of Representatives effective January 5. The resignation comes after he pleaded guilty last Tuesday to a single count of felony tax evasion at a restaurant he owned before running for Congress.
"This decision is made with a heavy heart, as I have enjoyed a very special relationship and closeness with my constituents, whom I care about deeply," Mr. Grimm said. "The events which led to this day did not break my spirit, nor the will of the voters. However, I do not believe that I can continue to be 100% effective in the next Congress, and therefore, out of respect for the Office and the people I so proudly represent, it is time for me to start the next chapter of my life."
Just last week, outside the Brooklyn federal courthouse where he pleaded guilty to one count to avoid a trial on 20, Mr. Grimm insisted he would not step down from the office. The indictment had not hurt Mr. Grimm with voters in district representing Staten Island and part of Brooklyn: in November he crushed his Democratic opponent Domenic Recchia, a former councilman, cruising to re-election by a huge margin. But during the campaign Mr. Grimm had insisted he was the victim of a witch hunt, an argument he dropped when he pleaded guilty.
"It has been an honor and a privilege to serve the hardworking families on both sides of the Verrazano, and I am sincerely grateful for the love and support that I have received from so many over the past few difficult months. I have seen first-hand how extraordinary the people of this district are—their values, their love of community, and their care for each other in the best and worst of times—it is humbling. I am grateful, and I will always keep them in my prayers," Mr. Grimm said.
It is not the first time the district has seen its congressman in trouble. In 2008, Congressman Vito Fossella, a Republican, opted not to run for re-election after he was arrested for drunken driving and it was revealed that he had an affair, and a child, with a woman in Virginia while he was married. Congressman Michael McMahon, a Democrat, held the seat for just a term before Mr. Grimm seized it in 2010. And in the late 1980s, Congressman John Murphy, a Democrat, was convicted and served prison time as part of the Abscam scandal.
A special election will be held to fill the seat, with the county parties choosing their candidates.