Yesterday, New York Times readers were treated to a beautifully nuanced and balanced and richly detailed feature about a topic very much in the mix. Its author, Ariel Kaminer, came by her story and its scoop—the first interview with the accused (possibly falsely) rapist of the woman at Columbia who is carrying a mattress around campus to make a statement about campus sexual violence—by developing deep roots in a narrow beat, higher education. And now, Ms. Kaminer will join a hundred or so of her colleagues on the unemployment line as the Times once again cuts costs by cutting journalists.
The genius of the way The New York Times has structured itself is that lofty journalistic goals are protected from the short-term demands of grubby ordinary shareholders. Ironically–and distressingly, for those who care about journalism—it now appears that the financial demands of those holding the shares, and particularly the generous dividend they pay to the family members who hold large chunks of those shares, are now making it difficult to perform the very journalism the structure was created to protect.
Monday, December 1 marked the deadline for 100 New York Times journalists to accept a buyout package before facing layoffs. As the New York Times prepares for the latest culling of the most talent-rich newsroom in America, the sad march has already begun. David Corcoran, a Times near-lifer who runs the beloved Science Times section, has reportedly accepted a buyout, as have legendary business reporters Floyd Norris and Bill Carter, labor reporter Steven Greenhouse, arts reporter Carol Vogel, staff editor Jack Bell, plus at least six photographers and picture editors, the silky writer Robin Finn (who penned this masterpiece), and about 50 others, according to Capital New York's depressing "buyout watch" column. The Observer reported that longtime advertising writer Stuart Elliott was among those joining the exodus. And now, firings have commenced.
---

The genius of the way The New York Times has structured itself is that lofty journalistic goals are protected from the short-term demands of grubby ordinary shareholders.

---
Unfortunately, newspaper reporters heading for the exits is not news these days. What's different this time, however, is the degree to which Times stakeholders, including current employees, exiting employees, and former employees have had it with business side decisions, including one in particular that's costing enough to keep more than a dozen journalists gainfully employed.
There's some history here. Earlier this year, the Observer ran a front-page story about severe dissatisfaction within the New York Times directed at the Times' opinion page. The reaction was instantaneous and over-the-top, becoming one of the Observer's best-read stories of the year and generating thousands of shares on social media. Not everyone was thrilled; Times executive editor Jill Abramson called the piece a "crazy rant." Despite her loyalty, three months later, on May 14, Ms. Abramson was fired—unceremoniously dumped without even the chance to say goodbye that had been granted to previously departing editors, from the sacked Howell Raines to the sainted Bill Keller.
Then, on June 4, the Times announced that it would be starting a subscription service called NYT Opinion, aimed at those who so greatly valued the insights of Times columnists and unsigned editorials that they'd pay for it as a standalone app. On October 1, the Times announced they'd be shutting down NYT Opinion after less than four months because "it was not attracting enough subscribers."
On the same day, the paper also shared its "plans to eliminate about 100 newsroom jobs" plus jobs from the operations side—a shocking blow to a paper already whipsawed by buyouts and cuts.
In early October, the Observer was contacted by a Times business side insider who wanted to talk. This person had shared information before that had proven correct. An Observer story on May 16 reported that long-simmering tension between Arthur Sulzberger, Jr., and Jill Abramson had resulted in an earlier threat by her: "She had had it with Arthur and had decided to go teach at Harvard," read the Observer piece. Less than a month later, on June 13, Ms. Abramson did exactly that.
So the source has a record of reliable information, but this time insisted on discussing face to face, despite the inconvenience of meeting in person. In reporting February's front-page story, the Observer had already noticed a pattern in which Times reporters looking to share stories about the opinion page would only do so by cell phone, off-premises and would go mental if contacted on their nytimes.com email addresses instead of personal email addresses. One reporter contacted at her desk for that story loudly replied, "I cannot speak to you about Times business" and hung up, only to call back minutes later from her cell phone to discuss the matter from the relative privacy of the Dean & DeLuca at 8th Ave and 40th Street. Is it possible that the Times is somehow monitoring the communications of its reporters?
The Observer has turned up no evidence of that, but what was learned in the lengthy meeting with the highly placed insider was quite surprising.
According to this person, the Times is staring at an enormous shortfall—as much as $50 million, according to this source—that must be closed immediately. That explains the draconian cuts of 100 journalists. Somewhat spared the axe has been the Times business side, in particular vice chairman Michael Golden, whose total compensation hovers around $2 million even while the position's scope has shrunk considerably from what it was under his predecessor. Mr. Golden is not only a long-serving executive, but also a cousin of Times publisher and chairman Arthur Sulzberger, Jr. According to the Times' Schedule 14A proxy statements, Mr. Golden earned $1,979,796 in total compensation in 2013 for running the Human Resources and Communications Departments.
"What you have to understand here is that they're giving everyone head counts. The edit side had its haircut but the business side really hasn't chopped the same way. They're paying [current CEO] Mark Thompson $4.5 mil and Michael $2 mil and they're both doing a lot less than the positions used to require."
The source's claim that the business side has not faced the same sharp axe as editorial was backed up in dramatic fashion just last month. Denise Warren, an executive vice president for digital products, was a key executive and had been considered for the top job after former CEO Janet Robinson was ushered out. Ms. Warren left the company on October 28 after 26 years at the Times. But downsizing was not the reason—in fact, according to the Times itself, Mr. Sulzberger and Mr. Thompson "had decided to split Ms. Warren's position into two jobs." Times spokesperson Eileen Murphy told the Observer, "We've also said publicly that 'in some parts of the business side, previous rounds of job cuts have been so great that the scope for further headcount loss is marginal, but there will be some job losses.' "
According to a source on the edit side familiar with Mr. Thompson's thinking, taking away some of Ms. Warren's responsibilities boiled down to digital growth. "Mark's thing is to get digital to 3 million [subscribers] and we're stuck at 800,000." Ms. Warren declined to accept a job with half her former responsibilities and joined Ms. Abramson and Ms. Robinson plus deputy editorial page editor Carla Robbins in a parade of high-profile women who have either been fired or seen their authority slashed. Early last month, yet another high-profile female executive, chief consumer officer Yasmin Namini, said goodbye as well.
That's five top female executives who were unceremoniously separated from service. Was there any truth to Ms. Abramson's claim of gender bias?
The source told the Observer that Ms. Abramson's complaint about alleged gender-based pay inequity, ferociously batted down by Mr. Sulzberger himself, was rearing its head in a subtler way—not necessarily by paying women less for the same job, but by paying men the same for lesser jobs.
"Mark makes about what Janet Robinson did, but when she was CEO there were three more business units and she had legal and HR and finance and comms [corporate communications] all rolled up under her. Now you've got Mark making more than her and doing a lot less. There's no Boston Globe to run, no Fenway Park, no About.com, no WNEP. And you've got Michael doing HR and comms."
The Times sold the Boston Globe and Telegram & Gazette in 2013 after having sold its stakes in the Red Sox, Fenway Park and other sports assets in 2012. The mention of WNEP appears to refer to a group of several local television stations that the Times sold in 2007. The Observer asked for a specific comparison to the staffing levels at similar organizations.
"Compare it to Dow Jones, which runs a lot leaner. At the Times, you have a general counsel and a corporate secretary, both senior lawyers. In a company this size, you don't need two different people doing that job. At Dow Jones that is one job. Same with CFO, corporate controller and treasurer. Those are three different jobs that should be held by two different people, and you're talking about a million each for controller and treasurer and more for the CFO."
---

The source told the Observer that Ms. Abramson's complaint about alleged gender-based pay inequity, ferociously batted down by Mr. Sulzberger himself, was rearing its head in a subtler way—not necessarily by paying women less for the same job, but by paying men the same for lesser jobs.

---
An analysis conducted by the Observer supported the source's contention. According to the Observer's reporting and public filings, on the legal side, the Times' general counsel is Kenneth Richieri and he's joined by corporate secretary Diane Brayton, who is also assistant general counsel. And as the source said, she too is a senior lawyer, having worked in-house at Credit Suisse First Boston after being lured there from Cleary, Gottlieb, Steen & Hamilton. That same function at Dow Jones seems to be the purview of just one person, general counsel Mark H. Jackson, who is also an executive vice president. On the finance side of the c-suite, the Times has CFO James Follo, controller R. Anthony Benten and treasurer Laurena Emhoff. The equivalent at Dow Jones seems to be Paul Schmidt, senior vice president finance and treasury; and Diane Cohn, director of finance and administration.
It's impossible to make an apples-to-apples comparison here. Three people at the Times might be handling more duties than their two counterparts at Dow Jones or their duties might be more complex. But what's indisputable are the fat paychecks these Times execs are commanding. In 2013, Mr. Richieri took home $1.3 million, while Mr. Follo earned $1.8 million.
A different source, a lawyer with deep knowledge of both the Times and Dow Jones, declined to allow his name to be used but agreed with the characterization that Dow Jones runs much leaner. "Maybe too lean. One of the differences is that by the mid 2000s, there weren't any members of the Bancroft family working for the company. There were on the board of directors, but the executive officers didn't include any members of the family. Having seen enough family businesses in operation over the years, that's probably not a bad rule to have."
Mr. Thompson and Mr. Golden both declined through a spokesperson to speak to the Observer for this article. A phone call directly to Mr. Thompson's voicemail went unreturned and was forwarded to the Times spokeswoman, Eileen Murphy; the same happened with other executives, including one who had indicated that he wished to speak to the Observer. Ms. Murphy made it abundantly clear that further attempts to speak to those mentioned in this story would not be welcome.
To understand the severance structure required more digging. Further reporting shed additional light on how the Times' business side is managed. According to a phone call with a business side source, Denise Warren was a "Band One employee." This source is referring to the way the Times, like some other companies, ranks the classes of its employees.
"Ms. Warren and approximately two dozen others formed 'Band One' of five total bands, with the majority belonging to bands four and five. Band One consists of senior vice presidents, executive vice presidents, presidents and chief officers. Band Two is vice presidents; Band Three is director level; Band Four is manager level; Band Five is everyone else. Band One employees are entitled to certain benefits, including an LTIP [a long-term incentive plan]. This is one of four parts of an executive's compensation plan, with the parts being: one, a salary; two, an LTIP; three, a bonus, which is as high as 50 percent of your salary all in cash; and four, stock and options and health care and all that. The LTIP is up to another 50 percent and you get it simply by first being employed by the company for a full year then being employed on December 31 of that calendar year. That is another 50 percent, so it's like getting two bonuses. That's the four-point plan."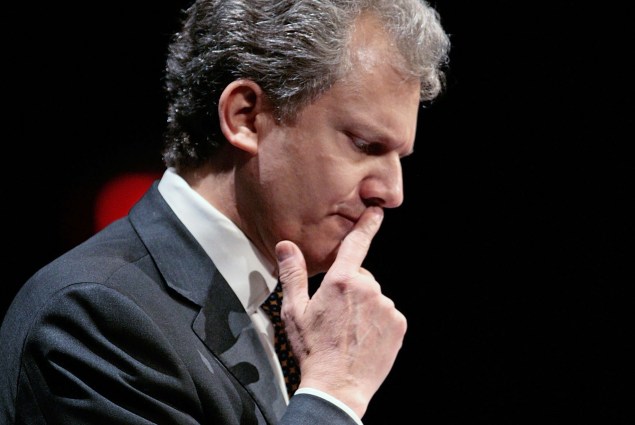 That explanation roughly conforms to the public documents, in which executive salaries break into three parts: total cash, equity and "other." In 2013, Michael Golden's $1,979,796 in total compensation consisted of $627,000 of salary, $763,025 in bonuses, $543,571 in stock, plus $46,200 from "other types of compensation."
So Mr. Golden's $763,025 in bonuses includes a regular cash bonus plus an LTIP cash bonus that together totaled 121 percent of his salary. It's impossible to determine which part was bonus and which part was LTIP, but assuming it was 50/50, that means he got a bonus of 60.5 percent and an L-Tip of 60.5 percent—very close to what the source had explained to the Observer.
"In the past, when you left, you'd get your full-year bonus and your stock and options and LTIP. What's going on now is that Michael is not giving you the full-year bonus. Denise may have gotten it because she was there for 20-some years, but she's definitely not getting the LTIP because she will not be employed by the company on December 31. Her bonus will be pro-rated and her stock will not vest."
The Observer spoke to two former Times employees who felt that upon separation they had not received the full value of their stock, but that could not be independently confirmed because both declined to share the detailed financial records that would have been needed to produce an objective analysis.
Two Times reporters who spoke to the Observer about Mr. Golden expressed remarkably similar sentiments that could be summed up as "great guy, no idea what he does all day." One of them told the Observer, "You're right that Golden is a big target, but wrong that the business side protects its own. The one who wants to take him out most of all is Mark Thompson."
In fact, the business side source said that the Mr. Thompson was not alone in wanting to be freed of Mr. Golden, who is one of eight trustees of "the 1997 Trust," formed in that year by Arthur Ochs Sulzberger to preserve family ownership. Today, the 1997 Trust consists of 6,439,007 shares of Class A Stock—the same shares you or I could buy through Schwab or E*Trade—the same as the 27,803,000 shares Mexican telecom jillionaire Carlos Slim has accumulated. Joining Mr. Golden in that trust are his relatives James M. Cohen, Gertrude A.L. Golden, Hays N. Golden, Steven B. Green, Carolyn D. Greenspon, Joseph Perpich and Arthur Sulzberger, Jr. Mr. Hays is the nephew of Michael Golden; his father Arthur, in addition to writing Memoirs of a Geisha, is Michael's brother, and his mother, known as Trudy, is Gertrude Golden. (The definitive article on the next generation of the Ochs-Sulzberger clan is Joe Hagan's 2008 New York piece "Bleeding 'Times' Blood"—the numbers have changed but the depiction of the culture endures.)
---

"You're right that Golden is a big target, but wrong that the business side protects its own. The one who wants to take him out most of all is Mark Thompson."

---
The Times pays a dividend of 16 cents, so the Trust's six-and-a-half million A shares throw off a yearly check of some $1.1 million, which is distributed to the trustees and of course is on top of the millions in salary collected by those members of the Trust who work for the Times. The 1.4 million B shares in the family trust also pay a dividend, which means another quarter million for the trustees to distribute to the family.
That $1.3 million or so is nice, but the real power derives from the Class B shares—the ones that grant family members control over the company. When Mr. Och's daughter Iphigene Ochs Sulzberger died, her four children (including Arthur Ochs Sulzberger, who was the father of the current publisher) inherited 83.7 percent of the Class B shares, which, according to the footnotes of the Times' proxy statement, are "not publicly traded and the holders of which have the right to elect approximately 70 percent of the Board of Directors." These four offspring created the 1997 trust, which holds 738,810 shares of Class B stock and 1,400,000 shares of Class A stock. The language codifying that trust's mission is soaring and quite poetic for a stock proxy: "The primary objective of the 1997 Trust is to maintain the editorial independence and the integrity of The New York Times and to continue it as an independent newspaper, entirely fearless, free of ulterior influence and unselfishly devoted to the public welfare." The control mechanism is equally clear and quite ingenious. Any family member can sell his B shares but those shares instantly convert to the Class A shares, which carry "the same cash, stock or other consideration that a holder of Class A stock would receive" … but not the voting power.
To understand the stakes here, one needs to look at the history of the company's dividend. From the time the A shares started trading on the American Stock Exchange in 1969, the company paid 160 consecutive quarterly dividends, ranging as high as 92 cents a year in 2007. Suddenly, as the economy cratered in 2008, the Times slashed its dividend from 92 cents (23 cents a quarter) to 24 cents (6 cents a quarter) in November 2008. And then paid no dividend at all from November 2008.
This was a wise and selfless move by Mr. Sulzberger and Times management, clearly aimed at conserving cash as the business adapted to a digital reality and the economy struggled to find solid ground. But remember that the trust was founded in 1997 with 1.4 million shares of Class A Stock and now has 6,439,007 shares. How did that happen?
Well, according to the third footnote on page seven of the proxy statement, "On March 4, 2013, the Trustees also controlled, through a limited liability company, an additional 4,300,197 shares of Class A stock that are held in various family limited partnerships." And then, in October 2013, the stock resumed paying its shareholders—the current 16 cent (4 cents per quarter) dividend was restored. It cannot be ignored that after nearly five years of paying no dividend, payment of the dividend resumed, which benefitted the family, whose holdings had grown.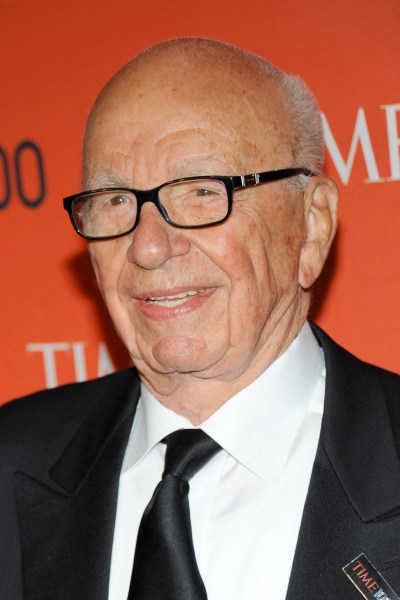 The resumption of a dividend payment should not automatically be seen in a negative light. In fact, some inside the Times see it as a positive sign, both for the health of the company and as a hedge against a takeover. Even as brand-name journalists say farewell, there is a strong case to be made for the dividend. Paying that money every quarter—a large chunk of which goes to the family—may prevent family members from seeking or accepting an offer from a suitor. Many think that's exactly what made The Wall Street Journal vulnerable. As the cash dried up, the Bancroft family members who were not involved with the paper and presumably felt little affection for its sacred mission had no reason not to accept Rupert Murdoch's cash—and perhaps felt that the paper's mission had a better chance to thrive with Mr. Murdoch's backing.
So there's no reason to attribute unholy motives to the resumption of the dividend or its continued payment even as the staff is pared. However, the fact remains: those dividend checks consume wads of cash. A company without family ownership might have greater flexibility to cut or eliminate the dividend to preserve cash for other purposes—like retaining journalists.
Indeed, the business side source went into detail on this very subject to the Observer. "The problem is Michael's agenda is very clear: he represents the family's interests. And a lot of time the family's interests and the business interests are in conflict … Michael is getting rid of high-cost head count. Not everyone is a rock star, but you look at Denise and Yasmin and Carley [referring to Tom Carley, another executive who announced he is leaving] and all of them … In other words, they're trying to keep costs down, but there's still this generous dividend each quarter. A company with advertising declines every quarter should not be coughing up a large dividend every quarter. But the family needs the cash."
So what can be done? The voting shares of the Class B shares that the family controls—which give the family the right to elect almost 3/4 of the board—still make the company virtually impervious to a takeover. That was a far-sighted decision made by Mr. Sulzberger's father to insulate the huge expense of creating great journalism from the pressures of short-horizoned investors. Writing in the Times itself, Joe Nocera memorably stated that "The Sulzbergers have remained steadfast in their belief that they were put on this Earth to preserve and protect The New York Times." But what if the very fact that the family is being paid so much in the form of salary and dividends is what's threatening the paper's ability to invest in journalism?
Some have wondered whether the Times' willingness to continue paying that dividend is the only thing that's keeping the company out of the hands of a billionaire suitor. A billionaire shopper, such as biggest Times shareholder Carlos Slim or Michael Bloomberg, who is frequently discussed as a potential acquirer, presumably wouldn't care too much even if the company is indeed losing $50 million a year, so long as the paper's journalistic reach remained formidable. By that logic, the paper might be better off keeping the 100 journalists and funding them by cutting the dividend. That would surely cause grousing among investors—the biggest of which include the family—but it would create a more attractive takeover target.
If it's true that Mr. Thompson would like to off-load Mr. Golden's large salary expense, surely he'd want to conserve cash via a cut to the dividend, as well. In fact, according to the business side source, "The last three CEOs, including Mark, have all made moves to get rid of Michael, either out of the company altogether or banishing him to a far-flung place like the regional newspapers or the International Herald Tribune."
Given Mr. Golden's bloodlines—as well as that fat block of stock the Goldens are perched upon—Mr. Thompson might not get his wish.
CORRECTION: An earlier version of this story gave the impression that the resumption of the payment of the dividend closely followed an accumulation of stock by the family trust. That is incorrect. The accumulation had occurred over more than a decade before the resumption of the dividend payment. The Observer regrets the error.