My friend Jen met a guy on Tinder who commuted from Jersey to meet her in the East Village for a drink. He didn't offer to buy her a cocktail, but instead he asked her to buy him drinks. She left after 30 minutes, unable to hide her disgust. Later that night, he sent her a series of texts stating, "I really like you. I had a great time. Let's do it again soon." Jen ignored him, but he was relentless.
"I feel as if you're blowing me off. Can I send you something?"
"WHAT?" Jen finally replied.
Boom! An explicit video, complete with moaning and screaming her name, violated her iPhone 5 screen. She was appalled.
"WOW." She texted him back. "JUST WOW."
"I thought you'd be flattered," he replied.
She blocked his number and never saw him again.
I asked ten girlfriends if they've ever received "junk mail," and more than two-thirds of them, from various ethnic, religious, and economic backgrounds confirmed they have indeed been accosted with the unsolicited joy-stick video.
Schlong cinematographers seem to be all working from the same script: They set the "romantic" scene in your bedroom, hold the phone at what they consider a flattering angle, begin filming, explode with pride, and hit send.
Hate to be a ball buster here, but wanton adulation is not exactly how we respond to such trailers. Instead, this is what usually happens to a penis selfie (or worse still, action video): it is immediately uploaded to a group chat, watched multiple times and dissected. We pause, screen shot, zoom and comment, usually with emojis. My go-to is consistently the laughing-crying faces followed by whichever fruit or vegetable best described your package.
Gentlemen, unless we have asked for a video, do yourself and everyone else a favor: do not send one. I can confirm, as a 30-year-old woman living in Manhattan, it doesn't work. If we had a teeny, tiny crush on you prior to receiving your video, that feeling will evaporate immediately.
Please, resist the deranged voice screaming inside of you that says: "She wants it bro! She wants to see your dick! It will get you laid. Just do it."
•••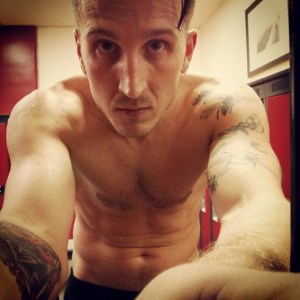 Why does anyone think this is a good idea? I asked my friend Alex, who's been known to send a few.
"Don't women want to know what they're going to be working with?" He asked.
"Well, yeah," I answered. "But there's a time and a place and after a first date is not that time or place/"
"No time like the present if you ask me," he responded.
"Has it ever worked?"
"I mean, I've been told to fuck off plenty of times. It's not like it's led to a relationship."
"Then why do it?" I asked.
"Because the suspense is exciting. And the couple of times it did get me laid was dope."
My colleague Lisa from the Upper East Side met a guy on JDate. They laughed, had great conversation, matched in their religious preferences, and agreed to a second date. By the time she reached her apartment door, before she could put her key in the hole, she had a dick pic, enhanced by an apparent refusal to manscape. She forwarded it to me, and I sent her five crying face and ten banana emojis.
Two days later, my best friend Liz was having a quiet night alone at home in Battery Park. She received the most explicit video from a man she had a glass of wine with once. She called me over for a thorough dissection. We replayed her newly acquired mini-movie four times before the inevitable group chat upload to our three closest gals. We all wrote similar phrases of disgust, "OMG. Atrocious. Heinous. What the hell was he thinking?!" She never saw him again. However, she did threaten to post the video on Instagram and Twitter, tag him, and write a PSA-style announcement warning all women. She didn't follow through with her threat because he sent her at least ten text messages begging, pleading and apologizing.
He was lucky. The next dick pic sender might not be. Let's hope he's dumb enough to leave his face and identifiable tattoos in the video. Anyone who doesn't have the sense to hide his faces or the gut he forgot to suck in (a favorite) deserves a little publicity.