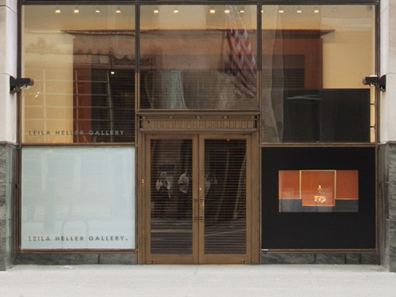 Leila Heller Gallery will be leaving its relatively new sprawling tower of a space on W. 57th Street, artnet news is reporting. The gallery, which still has a space on W. 25th Street in Chelsea, just opened the midtown outpost seven months ago.
"57th Street was not working for us," Leila Heller, who has operated the gallery out of various spots in the city for almost 30 years, said. "It was hard to get people in."
The space was, according to the gallery's website, among the largest art spaces in New York at 18,000 square feet. It goes on to describe it as "a versatile multi-level space with over 10,000 square feet of conventional exhibition space, a 60-seat theater/auditorium, a library to house the gallery's extensive art book collection and a 3,250 square foot project space for the purpose of showcasing exhibitions by emerging artists and curators."
Ms. Heller told artnet news that she plans of searching for a location on the Upper East Side.