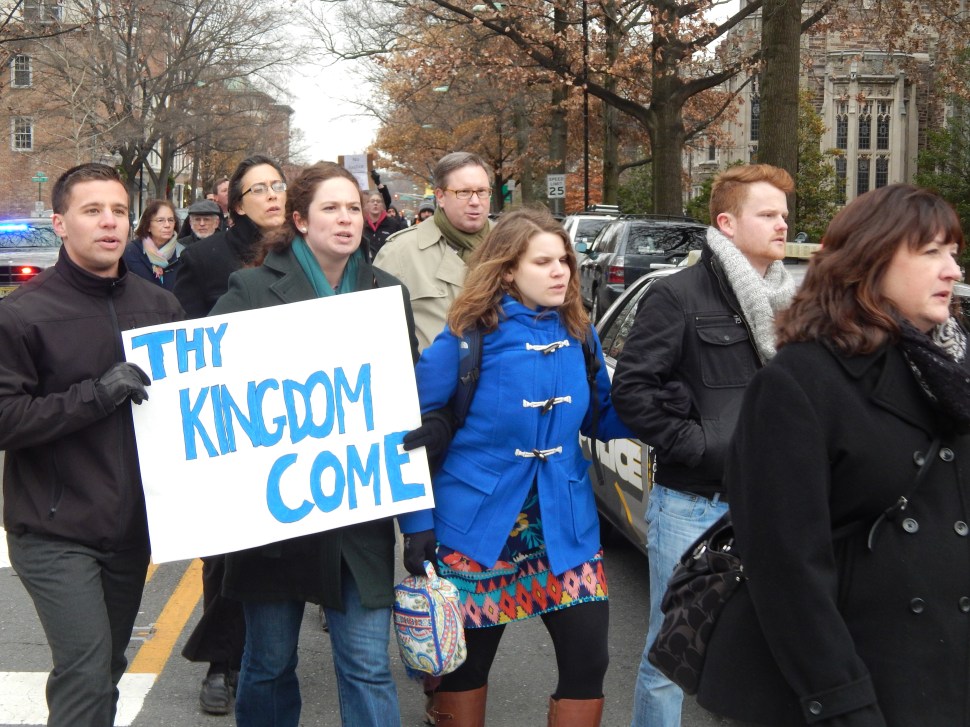 PRINCETON – Nassau Street looked like mass carnage an hour ago, as a couple hundred protesters lay down suddenly on the cold sidewalk in a mass protest of conditions leading to the death of Michael Brown in Ferguson and Eric Garner in Staten Island.
For a few moments, they were silent.
Then the voices of people affiliated with the Princeton University Center for African American Studies and the Coalition for Peace Action filled the December air.
"Black lives matter! Black lives matter! Black lives matter!"
After a few moments, they walked up Nassau in the middle of the street, the chant changing over at one point to, "Whose streets? Our streets! Whose streets? Our streets!"