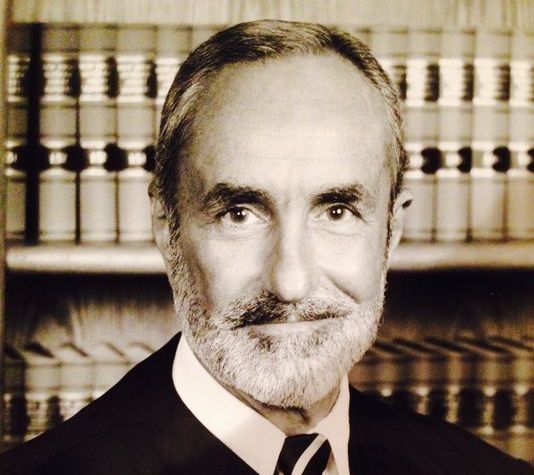 New Jersey lost a great light this year.  As 2014 comes to a close, I pause to remember New Jersey Supreme Court, Justice Robert L. Clifford
I worked with him and lived with him during redistricting 2000 when he served as counsel to the court appointed member.  However, along with many in New Jersey I will not remember him most for this.  Nor will I remember him most for the decisions he wrote.  I will remember Justice Clifford most for how he wrote them.
The New Jersey Supreme Court summed it up eloquently in a statement released after his death, describing Clifford as a man of "elegance and dignity, whose love of language was legendary in court lore and evidenced in the opinions he wrote." The court also highlighted that Justice Clifford was one of the longest-serving members of the Court, serving from 1973 to 1994. He served under three chief justices and shared the bench with 11 associate justices over the course of his judicial career, including two whose tenures went back to the 1950s.
In the digital age, eloquent writing is largely a lost art. While legal briefs should be an exception, attorneys are often more guilty of spelling mistakes, punctuation errors, and other grammar missteps than others. We also tend to use superfluous and exaggerated language when simpler words and clarity are preferable. "If lawyers and judges would just learn to talk the way regular folks do, we would avoid a good many problems," Justice Clifford wrote in 1997.
On the bench, Clifford was known as the court grammarian. According to former state Supreme Court Associate Justice Gary Stein, Clifford would proofread nearly all of the court's opinions. And they generally came back with a lot of red ink. "If you got an opinion back with less than 20 corrections, you were doing great," Stein told The Record.
Clifford also took pride in his own writing, authoring opinions that not only reflected his sharp legal mind but also his sense of humor. In 1993, Justice Clifford joined a unanimous ruling regarding attorney ethics. However, he authored a separate concurring opinion simply to bemoan the majority's use of footnotes.
"They distract," he argued. "They cause the reader to drop the eyes; to absorb what is usually a monumental piece of irrelevancy or pseudo-scholarship but is sometimes — as here — a significant pronouncement that rightly belongs in the text; and then to return, without skipping a beat, to the point of departure on the upper part of the page."
Justice Clifford continued: "The whole irritating process points up the soundness of John Barrymore's observation." Barrymore characterized reading footnotes as "like having to run downstairs to answer the doorbell during the first night of the honeymoon."
In another concurring opinion, Justice Clifford borrowed from the Gettysburg Address to convey a point about the state's premises liability rule regarding slip and falls on sidewalks. He wrote:
Four score and six years ago our judicial forefathers brought forth upon the jurisprudence of this state a principle of law, conceived in good sense and dedicated to the proposition that all nuisance-maintainers are created equal… Now we are engaged in a great judicial debate, testing whether that proposition or any other proposition of sidewalk law can long endure… The world may little note nor long remember what we say here, but it is adjured to forget what our predecessors did in formulating our sidewalk law.  It is for us to be dedicated to the task remaining before us– applying the new rules of law.
I will never forget so many of the things Justice Clifford said about my writing.  I certainly won't share them here.
Donald Scarinci is a managing partner at Lyndhurst, N.J. based law firm Scarinci Hollenbeck.  He is also the editor of the Constitutional Law Reporter and Government and Law blogs.