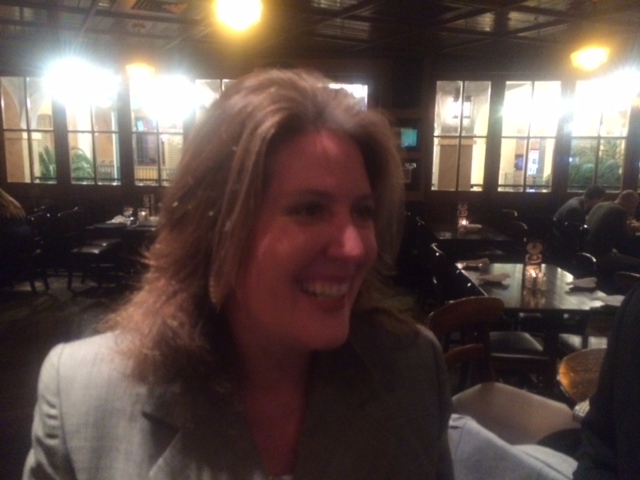 TRENTON — A Republican Assemblywoman who sits on the Select Committee on Investigation, the joint legislative body tasked with investigating last year's George Washington Bridge lane closures, defended a statement released by minority members this morning, just hours after a heated hearing had Democrats and Republicans at each others' throats.
Assemblywoman Holly Schepisi (R-39) admitted her party's 119-page Minority Statement, which was produced in response to the committee's own interim report and sharply criticizes its Democratic members of partisanship, was "harsh" — though no less harsh than the committee's co-chairs, Assemblyman John Wisniewski and state Sen. Loretta Weinberg, have been with their mostly Republican witnesses, she said.
Schepisi said Democrats on the committee — particularly Wisniewski, who Republicans have have described as an "opportunistic and power-hungry politician" who's used his leadership position for political gain — went after witnesses "relentlessly," mostly because they were connected-up with Gov. Chris Christie in some way.
Republicans accuse Democrats of using their yearlong investigation to conduct a drawn-out "witch hunt" after the Republican governor, who finds himself a potential 2016 presidential contender.
Those witnesses include Christie administration officials like his former chief of staff, Kevin O'Dowd, as well as former aide, Matt Mowers, who spent more than five hours testifying in front of the committee on the Office of the Governor's connection to Bridgegate earlier this year.
Schepisi described Wisniewski as being bent on implicating the governor in the scandal somehow — which has turned the committee's work into a "very bad waste of taxpayers dollars and of everybody's time."
"Was some of the stuff in our report harsh? Yes. But no more or less harsh than the chairman's been with any person who has appeared before the committee," she said.
At their hearing this morning, committee members voted along party lines to publicly release their interim report, which finds the committee currently unable to determine Christie's connection to the lane closings, if any — though not before Republicans brought up their own report, excoriating Democrats and the investigation as "government gone wild."