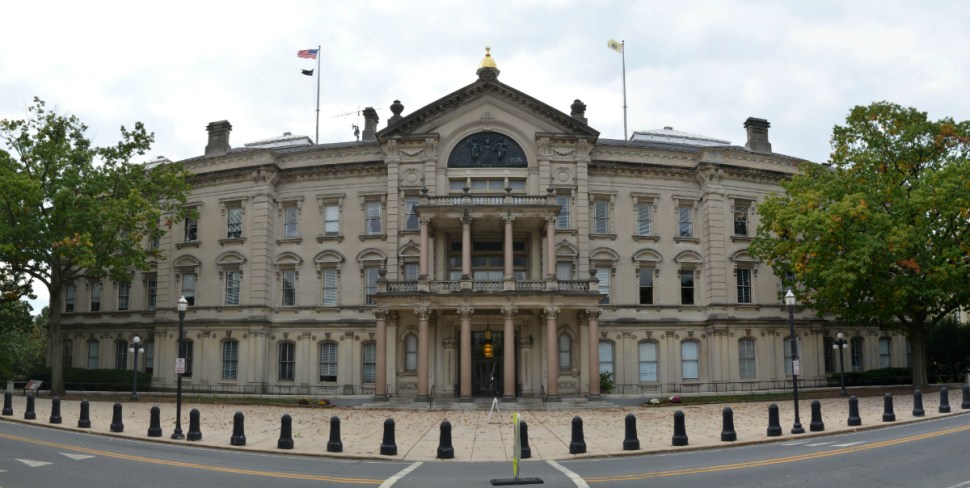 TRENTON — After a heated debate between Republican and  Democratic committee members, the Select Committee on Investigation — the joint legislative committee tasked with probing the scandal surrounding last year's George Washington Bridge Lane closings — opted to publicly release its latest interim report today.
The 136-page report, which was leaked to the public Thursday but officially considered by the committee this afternoon, asserts that after a yearlong investigation the committee is not currently in a position to conclude what Gov. Chris Christie knew about the lane closures, which had the streets of Fort Lee gridlocked for several days in September 2013 in what many assumed to be a politically-motivated stunt.
The report does, however, note that "many critical questions… remain unanswered" in the investigation, pointing out that several key witnesses declined to cooperate with the investigative committee — including two former Christie aides many believe orchestrated the closings, Bridget Ann Kelly and David Wildstein.
Committee co-chair John Wisniewski praised the report and the joint legislative body's yearlong investigation in his opening statement, calling it a "shining example of how our democracy and check and balances are supposed to work."
"If not for this work, that started in the General Assembly, the public would have never become fully aware of this threat to public safety, and for all we know, the abuse in behavior that has been represented by this action would have disappeared," Wisniewski said.
But Republicans on the committee — all of whom voted against releasing the report — condemned that assessment, arguing that the Democrat-dominated committee's investigation has sorely lacked input from its conservative members. They released their own "Minority Statement" this morning, and while it was discussed somewhat at the meeting today, it was not brought up for formal review.
Republican committee members like state Sen. Kevin O'Toole and Assemblywoman expressed serious concern over what they called the body's "partisan" report, calling it "inflammatory conjecture, unsupported by facts."
"The optics of this are just awful," O'Toole said.
During a press conference following the hearing, Democratic leaders in the Assembly and Senate defended the interim report — and accused Republicans of conducting "political theater."