New York at Christmastime is equal parts beautiful and wildly overwhelming. Thankfully, it's now possible to peruse some of NYC's most fabulous holiday spectacles without having to brave the cold or elbow your way through hordes of loud tourists and sticky children.
Starting today, Google (GOOGL) Maps is giving users a glimpse of holiday window displays from shops and department stores in New York and London, including Saks Fifth Avenue, Macy's and Bloomingdale's.
The festive feature is part of Google Maps's new Business View feature, which lets users peek inside businesses—like hotels, restaurants and bars—in the same way they might use Street View to survey an outdoor scene.
It seems that Google's been finding various ways to promote the new feature this week; on Wednesday, they announced Business View was offering a 360-degree tour of the Colbert Report set in honor of the show's finale.
Anyway, without further ado, please enjoy the following window displays from the comfort of your own, crowd-free home:
This display at Saks Fifth Avenue is called "Once Upon a Time in NYC":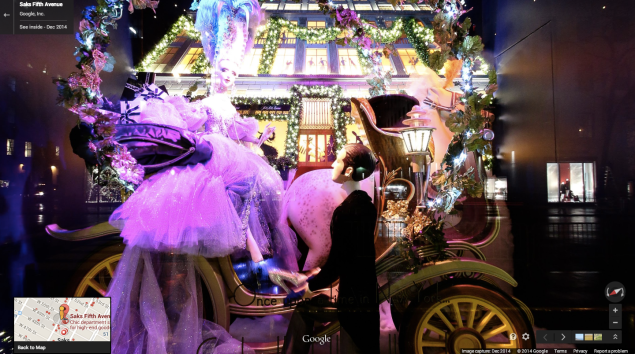 Here are Santa and a couple freaky-looking elves in one of Macy's window displays: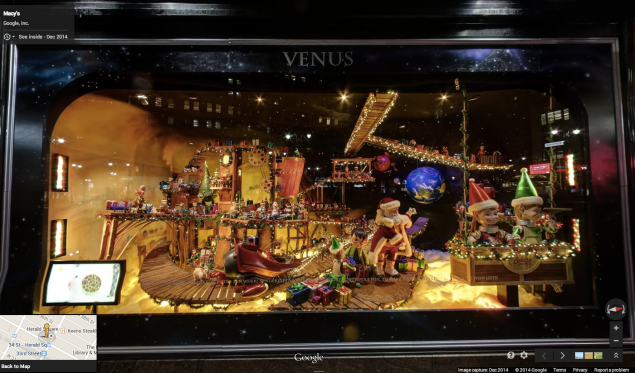 And this one, from Bloomindale's, depicts the Times Square New Year's celebration: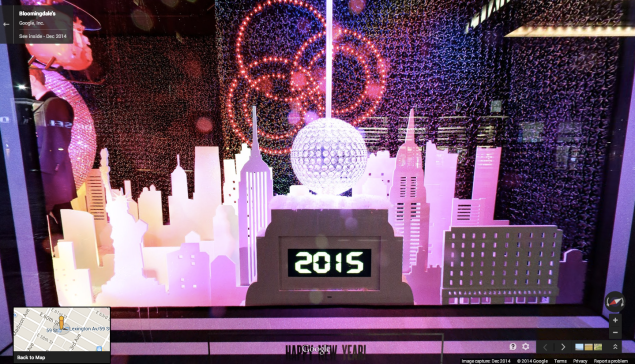 Though Google Maps might have you covered when it comes to window shopping, you're unfortunately still going to have to step outside if you need to, like, actually buy stuff.