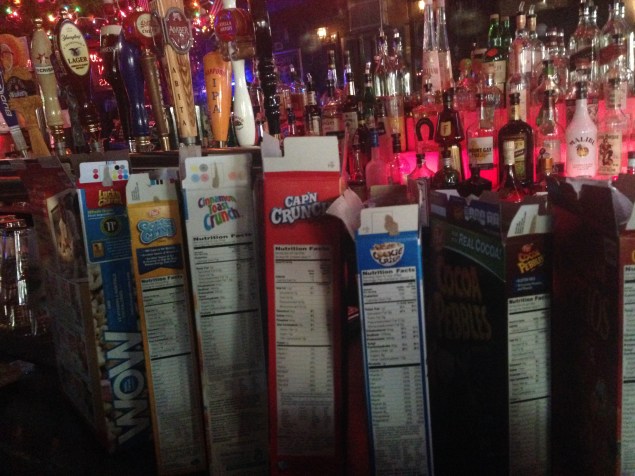 Serial, the insanely popular, record-topping podcast, released its final episode of the season this morning. In weekly installments, host Sarah Koenig went into exhaustive detail, re-examining the case of Adnan Syed, who is currently serving a life sentence for the 1999 murder of his ex-girlfriend Hae Min Lee when they were both Baltimore high school students. Ms. Koenig examined the evidence and legal intricacies that led to Mr. Syed's conviction for a crime he maintains he did not commit.
The show became a cult favorite, sparking endless discussions over dinners and Reddit threads. Slate made a weekly podcast about the podcast. Thinkpieces were written. The ad for Mail Chimp, the email service that sponsored the show, became a meme. Ms. Koenig was a guest on one of Stephen Colbert's final episodes.
So it was only natural that fans wanted to commemorate the final installment in some way. "Are there any Serial season finale 'listening' parties being planned out there this Thursday?? This should be a thing," fan Cesar Kuriyama posted on Facebook on Monday. Mr. Kuriyama's friends, Steve Bryant and Franz Aliquo, saw the post and decided to make it a thing.
Which is how we found ourselves rushing to a bar on the Lower East Side at the break of dawn (O.K., it was 7:30 a.m., but we keep media hours) to listen to a podcast.
"People listen to Serial on their way to work, so we had to make this early or nobody would come," Mr. Aliquo said, as he stood outside the bar checking off names and giving out tickets for brunch drinks and unlimited bowls of sugary cereal (get it?). And when we got to Parkside Lounge, the dive bar where the listening party was held, it turned out we weren't alone. 40 people ordered tickets in advance, but only two dudes, Mr. Aliquo noted.
"Remember waking up early to eat cereal and watch cartoons before school? This is pretty much the same thing but, at a totally sweet bar and we'll also have white russians because a drink before work is something ADULTS do," the event listing explained. Well, some adults, at any rate.
We sat at the bar lined with boxes of cereal that no mother could approve of and ordered a coffee. The bartender asked if we wanted it with a splash of Jameson. Why not? We so rarely find ourselves at a bar before 8 a.m.
"Game time," Mr. Bryant said at 8 a.m. sharp. The familiar Mail Chimp (Mail Kimp?) ad began to play over the loudspeaker. Attendees had been warned that there was a "strict no talking" rule during the 56-minute-long finale, but the crowd hardly needed the directive. These were people who bought $15 tickets to listen to a free podcast.
"They're all super fans. They have mad respect," said Mr. Bryant.
Speaking of super fans … Michelle Suconick, a publicist at Astrsk, pointed to the necklace she had chosen for the occasion. It featured a silver dangling phone booth, a reference to a pay phone that may or may not have existed outside of Best Buy in 1999 and was a key piece of evidence in the case.
Sitting with a roomful listening to Serial was a dramatically different listening experience than we had during the previous 11 episodes, getting the stories piped in on ear phones as we rode the subway or worked out on an elliptical machine (or, in one embarrassing instance, listened while getting a manicure). Certain moments got laughs or groans.
"There are laugh lines built-in," one attendee said. "You don't get that when you listen alone." There is a reason, after all, that television shows have often relied on laugh tracks to get laughs. "It felt like a studio audience," Mr. Bryant said afterwards. "It's a throw-back thing for a throw-back thing."
By the episode's end, we looked around and saw that we were not the only ones tearing up. The ending, which many had feared wouldn't be satisfyingly conclusive, offered some kind of cathartic closure, if not a definitive answer about who committed the crime.
We left the dimly lit bar and went out into the blustery weekday morning. After three months of weekly Serial podcasts, there was a certain melancholy to reaching the end of the final episode. But it was comforting to have people to discuss it with, IRL. The drinks helped, too.