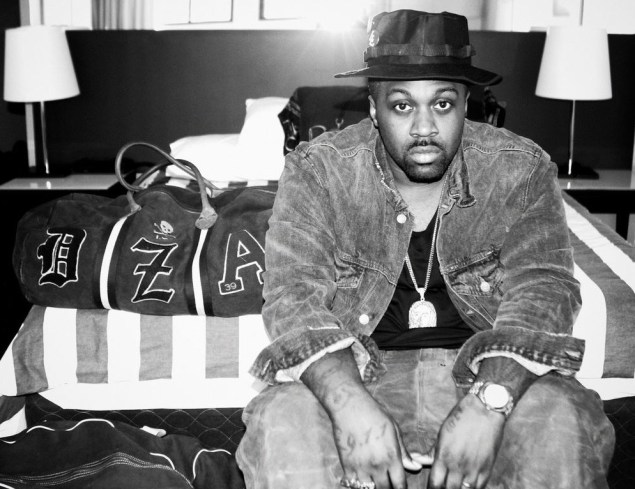 If you're not already familiar with Harlem native Smoke DZA you've picked the right time to jump on the bandwagon. With a string of underground releases, DZA has most notably aligned himself with Curren$y's Jet Life Recordings as a background player. After several decent mixtapes and album releases, DZA has finally come into his own on his latest project Dream.ZONE.Achieve. Featuring appearances from Cam'Ron, Joey Bada$$, CJ Fly, and label boss, Curren$y, Dream.ZONE.Achieve marks the first time the Kush God has mastered his sound.
A major highlight from the EP is single "Pass Off"—a smooth, weed-toking anthem featuring Taylor Gang's Ty Dolla $ign and Bluntsmoker. Slick rhymes coasting atop the track's jazzy production from the legendary producer Cardo will put you directly in a summertime atmosphere from start to finish. As DZA fleshes out the beat with his laid-back yet effective flow, Ty Dolla $ign tackles the hook with ease as his crooning, anti-R&B vocals dance on of the hazy instrumental. Bringing the track to life with a wavy set of visuals, the music video puts DZA, Ty and Bluntsmoker on a luxurious beach scene surrounded by crew members and beautiful women—the quintessential rap video dream.
While his "Everything Valid" remix is causing waves in the mainstream hip-hop scene, his imaginative flow and creative beat selection have garnered him respect in the underground as well as from some of Harlem's greats like Cam'Ron and A$AP Rocky. "Pass Off" makes it official: it's only a matter of time before Smoke DZA becomes a household name.
[youtube https://www.youtube.com/watch?v=409-JtKl2mA&w=560&h=315%5D