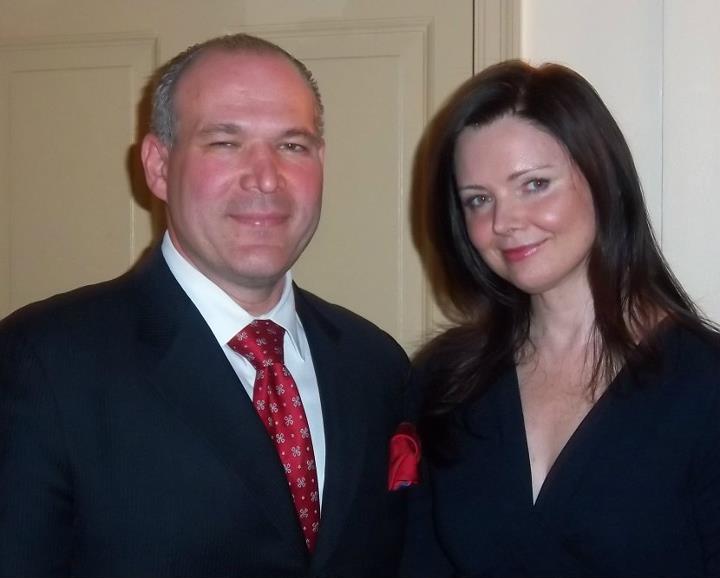 State Republican Party Chairman Ed Cox will remove Daniel Isaacs as chair of the New York County Republican Party and replace him with the wife of former U.S. Senate candidate David Malpass, sources say.
GOP insiders said that the Manhattan GOP has struggled to raise money during Mr. Isaacs' tenure, and has shrunk to the point that it fielded candidates for the committee in less than a quarter of the election districts in Manhattan this year, most of them clustered around the Upper East Side. The latter issue gave Mr. Cox the authority to personally appoint the local chairman, according to state party bylaws.
"Cox pulled the plug," a Republican source told the Observer, noting personal enmity between the two men since Mr. Isaacs unsuccessfully challenged Mr. Cox for his position in 2009. "Expenses were high and the revenue wasn't coming in."
Mr. Cox will tap Adele Malpass as Mr. Isaacs' replacement, sources say. Her husband, David Malpass, is an economist who served in the Reagan and George H.W. Bush administrations and lost a GOP primary for U.S. Senate in New York four years ago.
Mr. Isaacs attained some notoriety last year after State Senator Malcolm Smith, a Queens Democrat, allegedly attempted to bribe Republican county leaders to run on the GOP line for mayor. The Manhattan Republican leader was recorded considering accepting a bribe from an undercover FBI agent, but ultimately rejected the offer and was never charged with any wrongdoing. Mr. Smith was indicted and lost his re-election bid for State Senate in September.
Sources said the bribery case had nothing to do with Mr. Cox's decision. The State GOP declined to confirm that Mr. Cox had taken any such action.
"Conversations are underway about the future of the New York County Republican Committee," said spokesman David Laska.
Mr. Isaacs denied the claim outright.
"I, as of today, am still the New York Republican County Committee chairman," said Mr. Isaacs, adding that he would still be the chairman on Monday as well as Tuesday. He declined to discuss the future further than that.