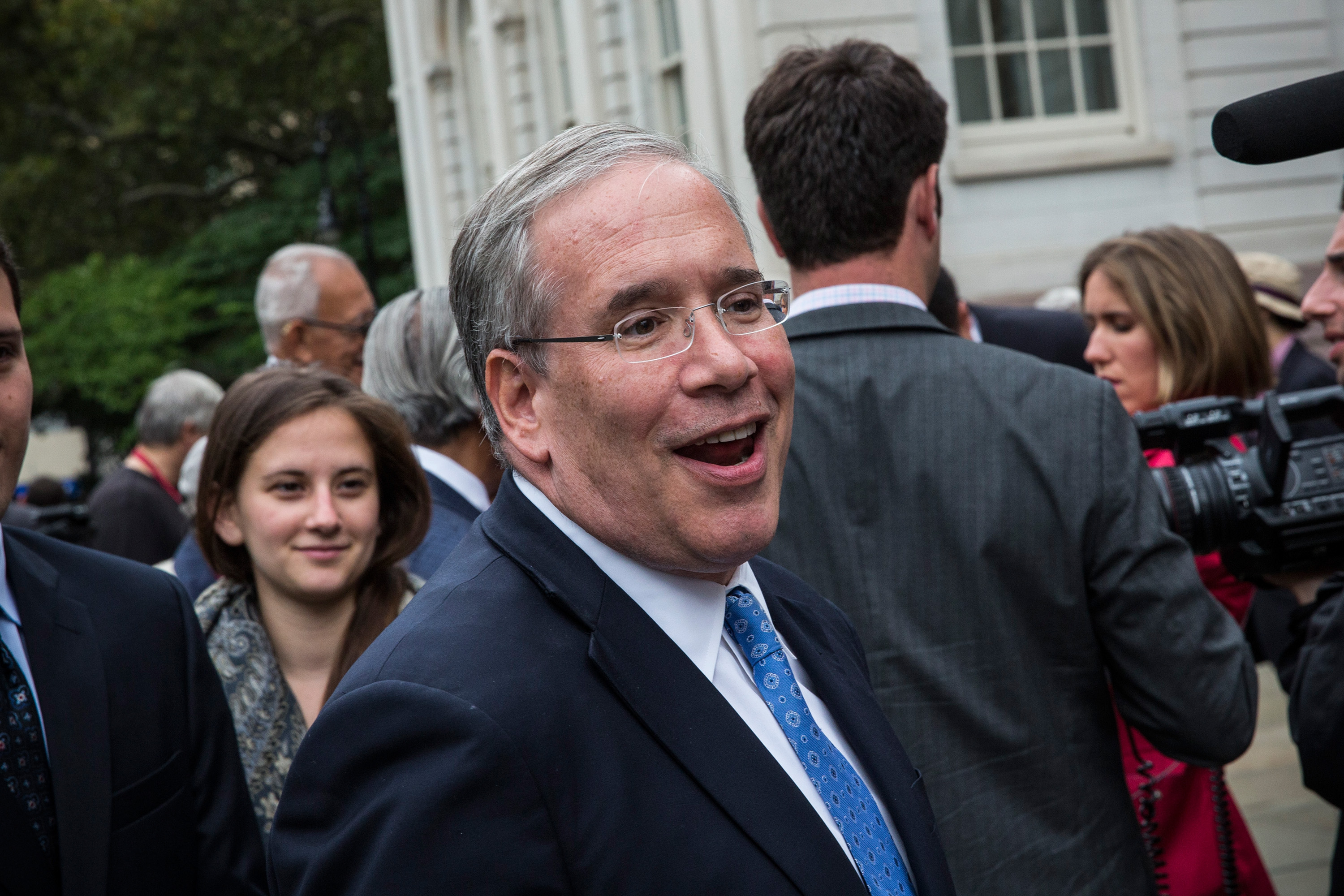 The Department of Education has lost track of 1,800 computers–and didn't even bother to open up 400 laptops or tablets–that are supposed to be in use at just 10 city schools, according to an audit released by city Comptroller Scott Stringer.
"I believe that these findings are just the tip of the iceberg," Mr. Stringer told the Observer in a brief telephone interview.
The comptroller's office examined the tech inventory at just 10 schools or DOE facilities–a tiny sample of the 1,800 schools citywide–and found that the DOE was unable to identify the location of 1,817 laptop and desktop computers that were supposed to be in use in the 10 buildings.
The devices tracked as Mr. Stringer's audit were purchased as part of two separate contracts with Apple and Lenovo for some $200 million in computers and tablets.
The comptroller's office slammed the DOE's record-keeping, saying it made it difficult to know if the technology was being used as it was supposed to, or if it was even still in DOE's possession. At one Bronx elementary school, the DOE's "Asset Management System" listed more than 10,307 computers or tablets–but only 10 of those computers or tablets were actually in the building.
The department said the listing was due to a system error, and that 9,217 of those computers or tablets were actually spread out over 244 different schools. But when the comptroller's office sought to verify that, it found in physical inspections that at least 727 computers of those computers were missing from the locations provided by the "corrected" list — more than 600 of them missing from the department's administrative offices at the Tweed Courthouse.
Beyond those missing devices, the corrected list from the DOE simply removed 46 devices that were present in the first list–and listed another 1,044 computers or devices as "Asset Location Unknown," meaning the department could not provide their location. The department told the comptroller's office that label was a "holding site code" — and said the locations were not being kept up to date because the Asset Management System, though it was capable of tracking inventory, was not being used to track where equipment went.
In some cases, the computers were in the school buildings they were destined for — but still did not make it into the hands of children. Some 394 devices at the 10 schools were unused and unopened, sometimes sitting in school closets.
At Boys and Girls High School in Brooklyn, 78 laptops and iPads were untouched–some of them purchased in 2011.
"It's an insult to families who are desperate to access technology for their children," Mr. Stringer said. 
Among several recommendations, Mr. Stringer is calling for a centralized inventory of all of the school systems computers and tablets that would track when they are moved elsewhere–something that does not presently exist.
The Department of Education said it is addressing the unidentified equipment by asking schools and central offices to update or create inventory lists this year, and said it would follow the comptroller's recommendation to find a cost-effective and practical inventory system to meet its needs.
"We are committed to providing our city's school children technological resources that enables them to thrive in the classroom and compete in a global economy. We are training teachers to use technology effectively through expanded professional development, working to find cost-effective and practical solutions that safeguard technology in schools and administrative offices, and identifying ways to catalogue all equipment to ensure we are using all available resources to serve our students," DOE spokeswoman Yuridia Pena said.
That's a bit of a different tune than the DOE's official response to the audit–in which the agency took issue with Mr. Stringer's methodology and opposed six of eight of his recommendations, including his recommendation that the DOE create "a centralized inventory system."
Mr. Stringer was hopeful the department would take his advice.
"I think we have to work with DOE to ensure that they put systems in place that can make sure that we track our technology, and make sure that its going into the classrooms, where it belongs," Mr. Stringer said.
He also called on the DOE to locate all the missing computers–and alert the police if some have been stolen.
This is not the DOE's first struggle with technology. The department has been knocked for spending $95 million since 2007 on the ARIS student data management system, maintained by an outside contractor, which was roundly knocked by educators–and which the department announced last month it would jettison in favor of an in-house system. It's also not the first time the DOE has been chastised by the comptroller's office: Mr. Stringer also recently reported the school system had lost $365 million in federal Medicaid payments over three years because it did not properly apply for reimbursements.
"Time and time again we have identified bureaucratic incompetence at DOE that has resulted in the loss of millions of dollars in federal and Medicaid funding," Mr. Stringer told the Observer.