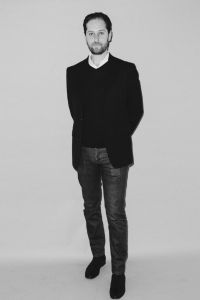 The Armory Show doesn't open until March, but executive director Noah Horowitz's job is a year-round gig. This week he's in Miami hitting up all the fairs, meeting with dealers who will be showing with Armory in the spring, and generally playing the role of ambassador.
The time of year largely determines the agenda for Mr. Horowitz when visiting another fair. Currently, the 2015 Armory Show's exhibitor list is set, so the goal this week is "largely diplomatic" he told us, when we chatted with him at the bustling preview for NADA. We asked him what his week visiting Art Basel Miami Beach will look like, and some favorites.
On his goal for the week, he said "We really want to be able to get in front of all the galleries that are showing next year. To look at what they're doing, answer any questions or address any concerns, and also to introduce them to people from our team who are down here too."
He also stressed, "We also spend the week seeing a lot of institutions and collectors, and assuring that they're coming to New York in March."
And by Thursday afternoon he'd been to the Art Basel Miami Beach, UNTITLED., NADA, the NEWD Art Show, as well as the Margulies Collection and de la Cruz Collection. Here were his highlights so far, which include everything from standout booths to beach reads:
Roni Horn at Hauser & Wirth, Art Basel Miami Beach
Bjarne Melgaard at Rod Bianco, NADA
Camille Henrot at Kammel Mennour, Art Basel Miami Beach
Jason Rhoades at the Margulies Collection
Alexander Tovborg at Nicelle Beauchene, NADA
Luciana Brito, Tobias Potrih, Art Basel Miami Beach
Peter Dreher at Koenig & Clinton, UNTITLED.
The Rob Pruitt Room at the de La Cruz Collection
Eleven Rivington, NADA (was "killer and over the top")
Galería OMR, Art Basel Miami Beach
D.T. Max's Hans Ulrich Obrist profile in this week's New Yorker (he read it on the beach)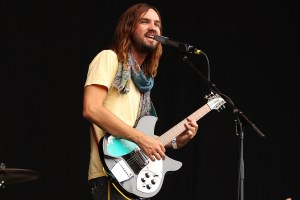 But most importantly, he's only just discovered Tame Impala, an excellent psychedelic rock group from Australia, and it ranks among the top finds of the week. "I bought some music over Thanksgiving and only listened to the album on the way down here," he admitted. "It's my soundtrack for Art Basel Miami Beach."