2014 will and should be remembered as a year of blockbuster independent hip-hop albums. The lack of any major releases from Jay Z, Nas, Kanye West or Drake, the stalling of Lil Wayne's next and supposed last solo album, and noticeably weak efforts from 50 Cent and Eminem, among other name-brand artists, left a clear opening for albums like Run The Jewels 2 and Pharaohe Monch's PTSD. Keeping with that theme, the types of places that best encapsulate hip-hop culture were in full effect—cities and neighborhoods with diverse ethnicities and strong working-class roots, Detroit and East Oakland among them.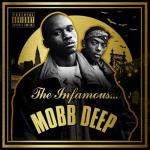 10. Mobb Deep – The Infamous Mobb Deep
Followed by a packed free concert at Queensbridge Park this summer—which may have set an all-time high for white people hanging out in projects—Mobb Deep's eighth album is a solid reminder of what made the duo from Queens so good in the first place. The two-disc album comes with all of the key ingredients: catchy, ominous beats and gritty, visceral street tales. It even carries a remarkably similar name to the group's second and most popular album, The Infamous. Most important, the LP serves as a testament to the undying chemistry between Prodigy and Havoc. The two reconnected for the project after a public falling out on Twitter in 2012, six years after their last release Blood Money, fueled by blunt accusations of disloyalty and homosexuality.
9. Black Milk – If There's A Hell Below
Detroit-native Black Milk continues to pay homage to his home city, which remains buried in bankruptcy, over soulful beats he, alone, produced in his unwavering do-it-yourself fashion. His sixth studio album, If There's a Hell Below, is a contemplative endeavor with arguably some of the catchiest, yet least poppy, synthesized hip-hop tracks of 2014. Unlike most of his earlier releases, Black Milk finds the right balance between letting his beats speak full volume and letting his voice overpower that. The final product is one of the best from an artist who gradually refined his sound over the past nine years.
8. Step Brothers (The Alchemist & Evidence) – Lord Steppington
Los Angeles-natives The Alchemist and Evidence showcase their longtime friendship with their first collaborative release under the fitting group name the Step Brothers. The album is packed with plenty of bizarre references and obscure samples to satisfy music nerds, but far from nerdy in its composition. With well-placed appearances from both lesser-known and established artists, including Action Bronson, Styles P, and Rakaa Iriscience of Dilated Peoples (Evidence's other step brother), Lord Steppington hits its listeners like a Long Island Ice Tea or pot cookies—most won't realize the full effect until after consumption.
7. The Roots – …And Then You Shoot Your Cousin
The Roots have done better: Do You Want More?!!!??! (1994), Illadelph Halflife (1996), Things Fall Apart (1999) and Game Theory (2006), to name four of their stronger releases. Yet they haven't lost steam as much as they have steered into previously unexplored territory. The hip-hop/neo soul band's 11th studio album …And Then You Shoot Your Cousin is a sober and philosophical trip fueled by colliding pianos and strings, foreboding samples and heavy live percussion from Questlove. The Philadelphia natives may be at their darkest point here and the impression is far from fleeting.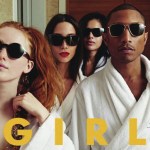 6. Pharrell Williams – G I R L
While technically not a hip-hop album, G I R L is an eclectic commentary on gender that best fits this list due to Pharrell's long-held status as a hip-hop producer and rap artist. The Virginia Beach native's second studio album, which he produced almost entirely himself with a few co-production credits, peaked at No. 1 in 12 countries for a good reason. Anyone who sat in a car, walked into a store, turned on a TV or used the Internet in 2014 heard the song "Happy" at one point or another—love it or hate it. With the line between hip-hop and pop becoming increasingly blurred each year, Pharrell stands out as one of the select few to really make it work.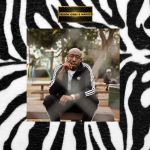 5. Freddie Gibbs & Madlib – Piñata
Seasoned super-producer Madlib and relative newcomer Freddie Gibbs are a refreshing matchup, evoking the sounds of old Wu-Tang Clan, MF Doom and Goodie Mob records. Oxnard, Calif.-native Madlib does what he does best, handling production on Piñata's 17 tracks, while Gary, Ind.-born Mr. Gibbs comes across as a big league artist minus the polished look and canned hooks. The duo's chemistry works so well that some of the biggest guest appearances, including Dannie Brown and Mac Miller, detract from the vibe. Fortunately, others like Raekwon of Wu-Tang add to it and Mr. Gibbs and Madlib only lose their step for a brief moment in the middle of the adventure.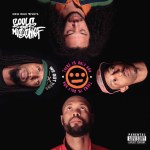 4. Souls of Mischief – There Is Only Now
The Hieroglyphics group that amassed an immediate cult following 21 years ago with the landmark single "'93 Til' Infinity" once again proves that timeless music carries the most longevity when done right. The four East Oakland natives deliver a detailed narrative about camaraderie, crime, loss and revenge over live hip-hop tracks produced and arranged by Los Angeles-based composer and entertainment law professor Adrian Younge. With features from fellow '90s icons Busta Rhymes, Snoop Dogg and A Tribe Called Quest's Ali Shaheed Muhammad, There Is Only Now is, perhaps ironically, one for the history books.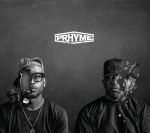 3. PRhyme (DJ Premier & Royce Da 5'9") – PRhyme
Royce Da 5'9" and Ganstarr veteran DJ Premier are a two-man super force that first teamed up in 2002 for Royce's classic song "Boom." The Detroit-born-and-bred rapper and Houston-born, Brooklyn-schooled DJ/producer were able to raise the bar they set 12 years ago with their first full collaborative album. PRhyme is precisely what the moniker suggests, starting off great and going up from there. Considering the usual age standards in hip-hop, one might joke that Royce, 37, and Premier, 48, have already peaked, but that just adds to the appeal. The release could have also been titled PRogressive.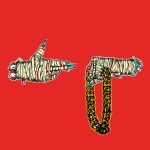 2. Run The Jewels (El-P & Killer Mike) – Run The Jewels 2
The second release from the frenetic Run The Jewels rap brand is a raw endeavor that hits in multiple layers at a rapid pace. The album just slightly tops the duo's first effort and that's enough to put it among the best hip-hop releases of 2014. Brooklyn-native El-P and Atlanta-native Killer Mike come as aggressive as they ever have—collectively and individually—with El-P handling co-production on all 11 tracks alongside fellow Brooklynite Little Shalimar. The result is an audible grand slam that turned an underground venture into a pop sensation and a project that will resonate for years to come. 
1. Pharoahe Monch – PTSD: Post Traumatic Stress Disorder
Nowhere near the status of a Jay Z or Lil Wayne album in terms of mass appeal, Pharoahe Monch's fourth solo effort is all the more incredible for what it accomplishes. PTSD is a grim, but all the more fantastic, trip through the inner city that puts its listeners in the shoes of stuttering, manic-depressive fathers; broken-down, strung-out drug addicts; and sober, watchful city residents. The Queens native is at his sharpest and most conscientious and the result is an underappreciated gem that serves as a metaphor for the darker sides of the music industry. Then again, for a 24-year hip-hop veteran who has received accolades from some of hip-hop's most prestigious artists, the praise has come before and will surely come again.
[youtube https://www.youtube.com/watch?v=9v0vVbHus-g&w=420&h=315]