With all of the fun surrounding gifts, food and parties, one aspect of the Christmas season is often overlooked: it is the perfect time of year to revel in your favorite loungewear from the time you wake up until the early evening when you're getting ready for the next party.
Christmas is also the one day every year when you're liable to have your photo snapped before you've so much as brushed your hair, thanks to overzealous parents with iPhones. You might as well get the outfit right while opening your gifts, right? Just because you don't plan on wearing shoes for the next three to eight days doesn't mean you can't express your personal style.
So to ease your wardrobe choices and even give a few ideas for gifts (everyone loves a sturdy set of PJs; everyone), here is a guide to the X types of Christmas loungewear.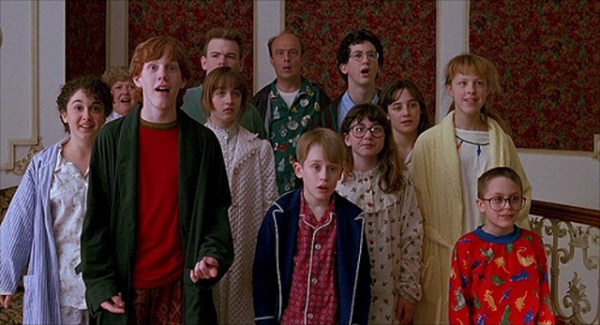 1. The Classic Matcher
Not to be confused with the Angry Bunny, the Classic Matcher prefers the ease and frivolity of patterned pajamas. Red plaid and/or a holiday-themed print are not compulsory, but they do add bonus points. When going for a classic look, you might as well pick a classic designer: Ralph Lauren's plaid cotton pajama set is perfect.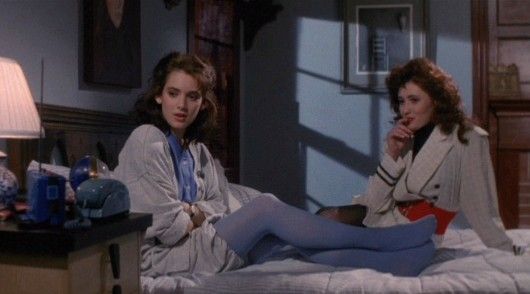 2. The '80s Prep
When done right, this is surprisingly the most flattering of loungewear choices. The chunky sweater will hide your post-party-season food baby, while leggings and tights are incredibly slimming — maybe just not in Winona's powder blue shade pictured above. For this look, you will need a chunky sweater of your choice — cable-knit (like Marc Jacob's $995 cable knit), cardigan, it's up to you — and tights or leggings such as Eberjey's Cozy Time leggings, $75. Add thick socks from J. Crew or an oversize plaid button-down from R13 if you'd like.
3. The Free Spirit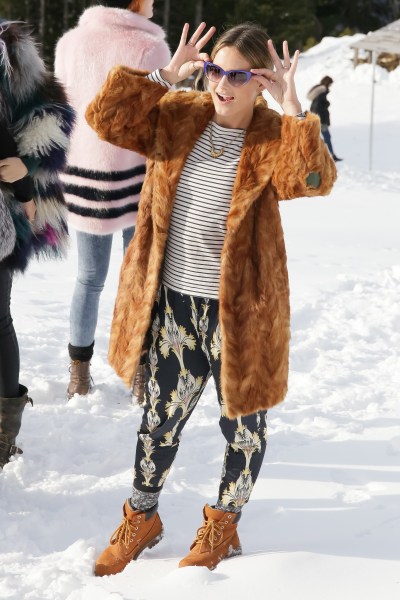 This is a look that's best executed by the sporty little sisters and quirky aunts of the world. It's all about lovingly clashed patterns, colors and textures. To copy, try these Baja East harem pants for $1,195 and a Kenzo sweatshirt for $655.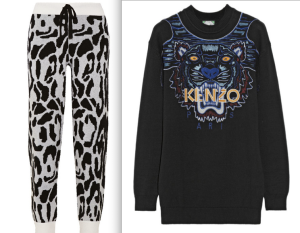 4. The Marilyn
She might have been a glamazon 80 percent of the time, but Marilyn Monroe also loved to kick back and read a book (especially if there was a photog present). To achieve her classic loungewear look, you will need some white cropped pants from Joie for $198 and a slouchy black turtleneck from La Garçonne for $450.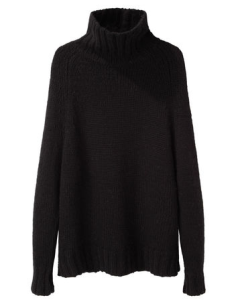 5. The Liz
Meanwhile, Elizabeth Taylor dressed down approximately zero percent of the time. That doesn't mean she never lounged around; she just did so in the grandest way possible. Channel her look by wearing a slip from La Perla ($550) with a matching robe ($1,264) that's as retro as it is glamorous. This look is recommended for couples who don't have kids yet, and Eartha Kitt.