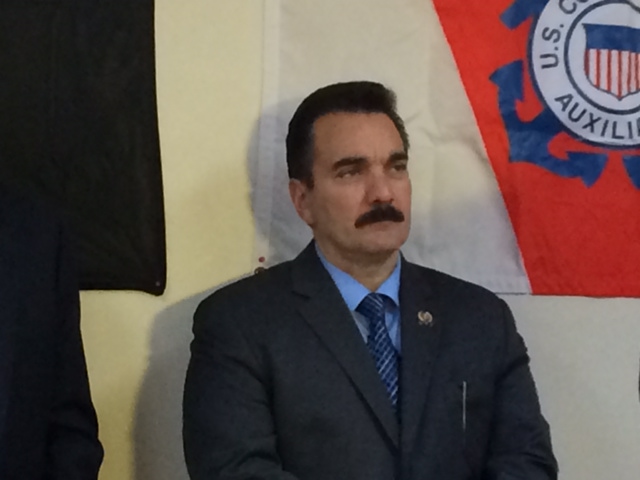 State Assembly Speaker Vincent Prieto (D-32) finds himself in an interesting position as the 2017 New Jersey gubernatorial race increasingly looms on the horizon.
Prieto became Speaker in January 2014 with assistance from state Senate President Steve Sweeney (D-3), a longtime ally of South Jersey Democratic power broker George Norcross III. Prieto, who has tried to assert his independence, was criticized earlier this year for doing consulting work for a private client that has ties to Norcross.
With Sweeney as one of the prime potential Democratic candidates for governor in 2017, there could be considerable pressure on Prieto to back the South Jersey-based politician for the top spot in Trenton.
Yet Prieto, who also serves as the Hudson County Democratic Organization (HCDO) chairman, would be hard-pressed not to back Jersey City Mayor Steve Fulop if Fulop throws his hat into the 2017 ring. Fulop has also formed a solid working relationship with U.S. Sen. Bob Menendez (D-NJ). Whatever happens in the Trenton trenches, when it comes times for a Democratic primary war, Menendez and Prieto's shared Hudson County and Cuban roots could prove to be the ultimate ties that bind.
There could also be a reward down the road for Prieto if he sided with Fulop in potential 2017 Democratic gubernatorial primary: New Jersey's 8th Congressional District, which sources have told PolitickerNJ could open up sooner rather than later if U.S. Rep. Albio Sires (D-8) chooses to willingly leave. Prieto would ultimately have to move from Secaucus, which is in the 9th C.D., if he sought the seat.