Since announcing her pregnancy through a gorgeously filtered Instagram photo on her lifestyle website, Preserve, the actress and aspirational glamour-girl-next-door Blake Lively has not been shying away from cameras. Instead, she has appeared, looking incredibly blissed out, at several benefits and even at a talk with her bestie idol and next-door neighbor, Martha Stewart.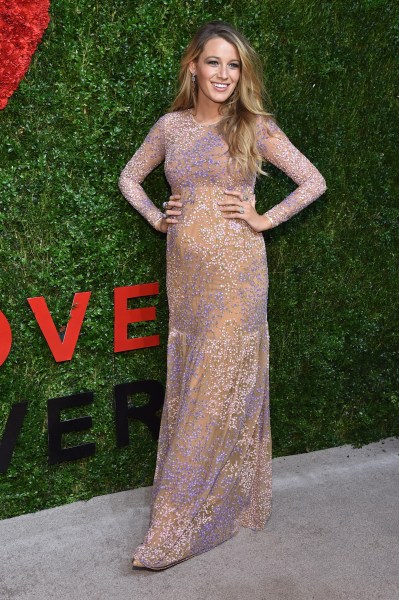 At most of these events, she has chosen to wear long, figure-hugging gowns that don't leave much to the imagination. She is not afraid to show us how her pregnancy is progressing, and she's even down to bare some cleavage.
Appearing on these red carpets with looks that could put her non-pregnant contemporaries to shame, Ms. Lively has totally nailed maternity dressing, and we think we have figured out her secret…
Quite simply, Ms. Lively is dressing while pregnant the same way she dressed before: in sleek, glamorous dresses, without shying away from colorful accessories. Obviously, her being tall, leggy and gorgeous helps. But her method is inspirational for everyone — why should women change their style while pregnant? In Ms. Lively's case, if it ain't broke, don't fix it.