It wasn't so long ago that six-figure furniture was either by Thomas Chippendale and a few of his relatives, or made by a small handful of Art Deco master craftsman, usually French.
But in recent years mid-century modern furniture has gone from fad to fashion to very big money.
Several pieces dating from the period carry prices in the mid-hundred-thousands in design auctions at Phillips this Tuesday (Dec. 16) and Wednesday.
Among the most prominent and unusual is a rare "Cloud-form" sofa and ottoman set, model no. IN-70, by Isamu Noguchi (a beautiful museum dedicated to his work is in Queens, N.Y.) Only a handful of sets are known to exist, two in museums, in this minty green birch one comes to market with an estimate of $500,000 to $700,000.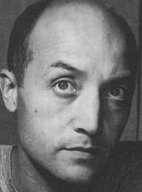 Noguchi is a Japanese-American artist known principally for his sculpture, theater sets and landscaping. He was born in Los Angeles in 1904, but soon after relocated to Japan with his mother and spent his childhood there before returning to the U.S. for schooling as a young adult. He once said that furniture, at its best, should be "a soft rock" and this amoeba-like shape, 49 inches long, seems to fit the bill.
George Nelson, then creative director of The Herman Miller Furniture Company, which created them to custom order, described Noguchi's "Cloud" designs as "neither homey like the handicraft object nor rigid like the machine form – but amorphous and flowing like living tissue." There are so few because it was only available for order for two years.
A masterpiece to some, too lighthearted to others – a mid-century review called the duo of pieces "screwballish" — the pair goes on the block along with other works by Noguchi and pieces from the same period, and earlier, by such artisans as Italian Carlo Mollino.