The countdown is on for Disney's release of Into the Woods. The musical, adapted from the stage, is a mashup of everyone's favorite classic fairy tales.
It is only fitting, then, that its ensemble cast opted for classic, elegant and feminine (in the case of the leading ladies) outfits on the red carpet at the movie's New York City premiere last night. Ranging in age from 13 to 65, the cast's women offered a master class in intergenerational dressing.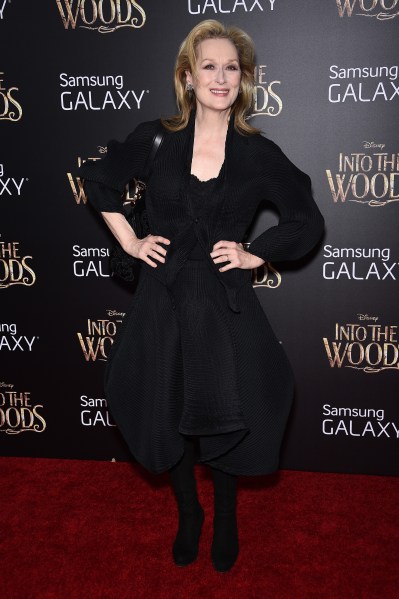 Meryl Streep, 65, is playing the witch, a role originated on the stage by Bernadette Peters. She paid homage to her character in textured black Issy Miyake and a Dolce & Gabbana bag.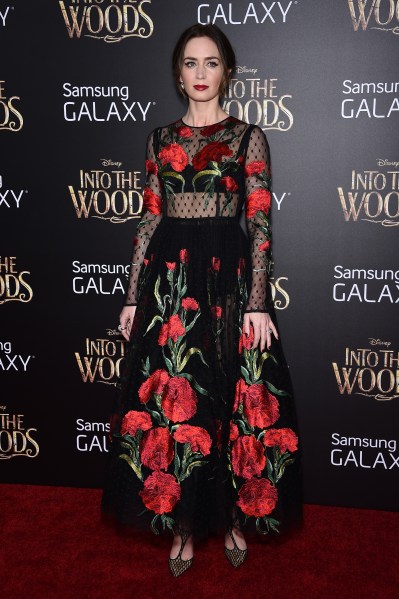 Emily Blunt, 31, who plays the Baker's Wife, wore an embroidered, fanciful Dolce & Gabbana frock.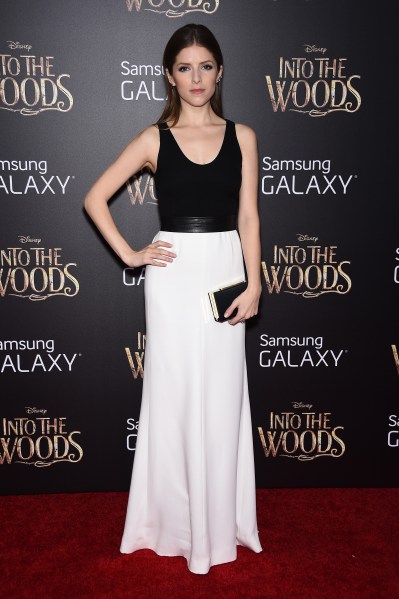 Anna Kendrick, 29, who is playing Cinderella, resisted the temptation to go full ball gown, opting instead to utterly shut it down in a minimalist Narciso Rodriguez gown.
Mackenzie Mauzy, 26, a newcomer who's playing Rapunzel, wore a va-va-voom J. Mendel gown with Jimmy Choo shoes.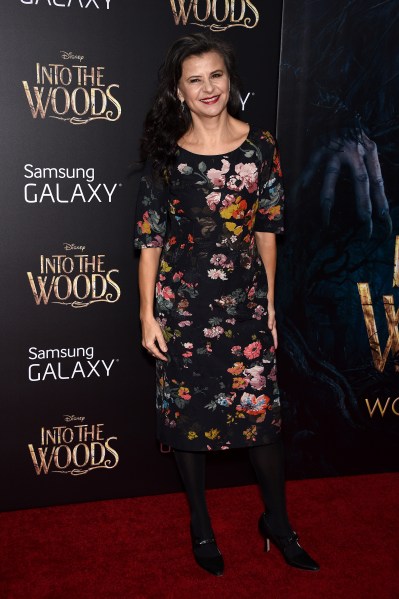 Tracey Ullman, 54, wore a floral dress with low-slung pumps. She is playing Jack's mother.
Lilla Crawford, 13, went for a Homecoming-Dance-friendly black A-line Oscar de la Renta dress. She plays Little Red Riding Hood.
Christine Baranski, 62, who plays Cinderella's stepmother, wore a gold-hued, trumpet-hemmed dress with black pumps.
[youtube https://www.youtube.com/watch?v=L6Yz5BRMGIQ&w=560&h=315]