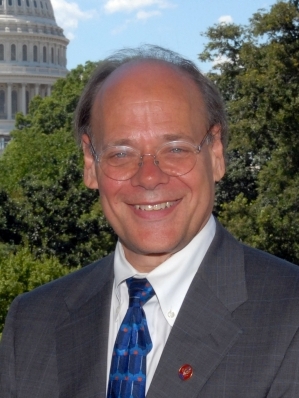 In this fast-paced, high-stakes election year, many politicians stumbled while defending their positions, attacking opponents or merely striving to make memorable points. As the end of 2014 draws near, the Observer has compiled the year's top-ten political faux pas.
1. In this particularly egregious unforced error–the equivalent of a goal line fumble, Tennessee Congressman Steve Cohen told gossip site TMZ that the state's favorite sons, Eli and Peyton Manning "don't do sexual assault against people other than their wives" in response to a question about a local NFL player accused of sexual assault. Although Rep. Cohen's spokesman attempted damage control ("Congressman Cohen misspoke, abhors sexual violence of any kind, is a fan of both Manning brothers, and deeply regrets any confusion," said his spokesperson), TMZ designated the blunder the "gaffe of the year." The Observer agrees.
2. Kentucky is not known for being a bastion of progressivism (President Obama is deeply unpopular in the state). Still, Democrat Alison Lundergan Grimes' repeated refusal to acknowledge she voted for the president undoubtedly proved to be a failed campaign strategy. According to Politico, Ms. Grimes, who was once running neck-and-neck with Mitch McConnell, was asked four times in less than a minute by the Louisville Courier-Journal whether she voted for President Obama in 2008 and 2012; she repeatedly declined to answer, even though she served as one of his delegates at the 2012 Democratic National Convention. Ms. Grimes ultimately lost her race by 15 points.
3. To call the Israeli-Palestinian conflict delicate is a wild understatement; there is perhaps no dispute on earth that evokes such passion from both sides. So when New Jersey Governor Chris Christie called the West Bank and East Jerusalem "occupied territories" while speaking to Republican Jewish donors (including billionaire Sheldon Adelson, a fervent supporter of Israel and generous GOP donor) in March, he was slammed. Governor Christie quickly backtracked, apologizing to Mr. Adelson and assuring him he was also an ardent backer of Israel.
4. Despite vast scientific research blaming human activity as responsible for the dramatic shift in climate, one Louisiana state representative isn't so sure. Lenar Whitney (R-La.) released a campaign video this summer calling climate change the "greatest deception in the history of mankind." Her evidence? She says since Al Gore's movie An Inconvenient Truth was released in 2006, the planet "has done nothing but get colder." Ms. Whitney's views haven't wavered; she has since posted on theories about global cooling on her Facebook page.
5. In June, former secretary of state and likely-2016 presidential candidate Hillary Clinton told ABC News' Diane Sawyer that she and former President Bill Clinton were "dead broke" after leaving the White House in 2001. Perhaps not the most judicious choice of words while many Americans emerge from a crippling recession. Secretary Clinton later regretted the statement and called her phrasing "inartful."
6. Admittedly, New York gubernatorial candidate Rob Astorino had an uphill climb in his battle to unseat Governor Andrew Cuomo. But he showed himself as lacking gravitas when he referenced Malaysia Airlines Flight 370, which disappeared soon after taking off from Kuala Lumpur in March in a bid to score political points. "Which will be found first: the Malaysian Airlines or Kathy Hochul on the campaign trail?" asked Mr. Astorino, referring to Governor Cuomo's running mate Kathy Hochul's absence from the race. Perhaps another reason Mr. Astorino won just 41 percent of the vote.
7. While stumping with Senator Chuck Schumer, Democratic Congressional candidate Dominic Recchia boasted that he has "great knowledge of foreign affairs." He had not tackled wonky policy issues at a think tank however. What Mr. Recchia, (who had hoped to unseat Michael Grimm) believed gave him credentials to be a sitting U.S. congressman was running a student exchange program with Japan while serving on a local school board. He also stressed he's "been to many, many countries across the world."
8. In a year where the news cycle repeatedly highlighted the prevalence of domestic and sexual violence, Rep. Debbie Wasserman Schultz comparing Republicans to wife-beaters was unwise. The Democratic National Committee chairwoman told the Milwaukee Journal Sentinel that Wisconsin Gov. "Scott Walker has given women the back of his hand" in reference to his economic agenda. Ms. Wasserman Schultz also said, "What Republican tea party extremists like Scott Walker are doing is they are grabbing us by the hair and pulling us back."
9. As his race against U.S. Senator Mary Landrieu gained momentum this past fall, Republican Rep. Bill Cassidy likened Senate Majority Leader Harry Reid to a slaveholder, arguing that he runs the governing body "like a plantation." This remark proved particularly insensitive given that Mr. Cassidy, who won the election nevertheless, represents a state with a sordid history of slavery and oppression. Senator Reid demanded an apology from the now senator-elect. "If there were ever a statement that deserved an apology, this is it, big time," Senator Reid said. "I mean, has he been taking lessons from Donald Sterling?"
10. In terms of political gaffes, Vice President Joe Biden is the gift that keeps on giving; in 2014, the man one heartbeat away from the presidency called being veep "a bitch" during a Harvard speech, referred to Africa as a country while addressing the U.S.-Africa Business Forum and described Asia as "the Orient" at a speech in Iowa.