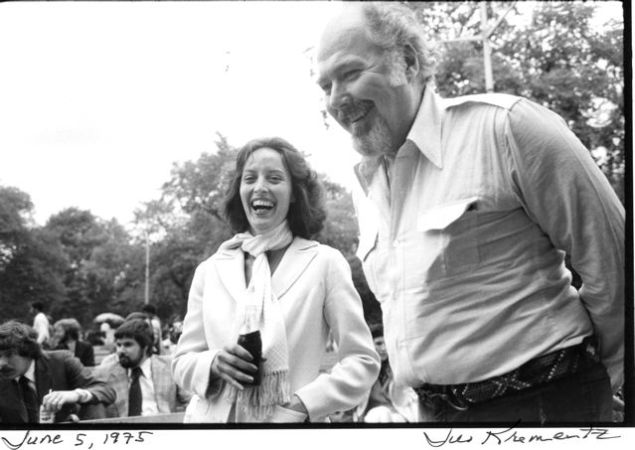 When Robert Altman died in 2006, at the age of 81, he left a gaping hole in the world of film. In a directing career spanning half of the twentieth century and a bit of the twenty-first—his last movie, A Prairie Home Companion, was released the year he succumbed to cancer—Altman's idiosyncratic eye and early use of multilayer soundtracks changed the way movies could be made.
This month and next, in a career retrospective at MoMA, newbies and longtime fans alike will have the opportunity to revisit some of Altman's most well-known works on a large screen. On Friday night, Nashville (1975), probably Altman's most highly regarded film—a polyphonic tale that seamlessly weaves together the stories of 24 different characters—will be screened at the museum's Roy and Niuta Titus Theater. The film is set to be introduced by Joan Tewkesbury, Michael Murphy, and Ronee Blakely, and the screening will be preceded by a book signing for Altman, a compendium of appreciations, photos and other miscellany, released on Dec. 9 and co-authored by Altman's wife, Kathryn, and D'Agnolo Vallan Giulia.
Other upcoming screenings in the retrospective include Popeye, Kansas City, Gosford Park and MASH, which made Altman a household name when it came out in 1970.
The Robert Altman film exhibition will run at MoMa through Jan. 17. Nashville, which will be screened this Friday, begins at 7:30 p.m. in The Roy and Niuta Titus Theater 1. Tickets are no longer available online.