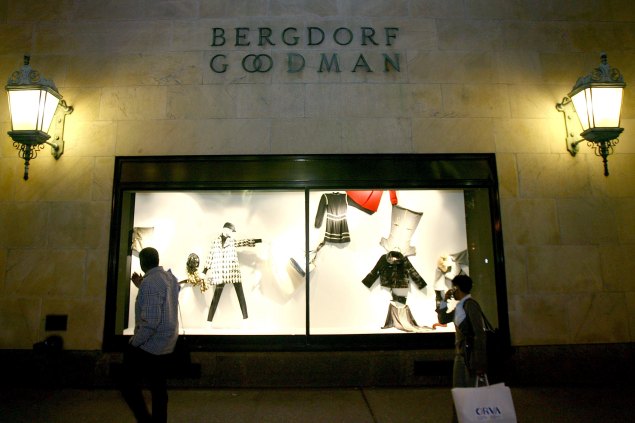 After public outcry over a controversial proposal to remove nearly 100 potential landmarks from its consideration, the Landmarks Preservation Commission has decided to reconsider. Or at least, consider further. 
"In response to community requests for more time, the Commission has decided not to proceed on December 9th and take a pause to continue to consider feedback on aspects of the proposal," wrote chairwoman Meenakshi Srinivasan in a statement released today. "We remain committed to making the Landmarks Commission more effective and responsive in its work, and to clearing a backlog of items that have sat idle for decades so that we can focus on today's preservation opportunities."
The proposal, which was announced on Monday, offered scant time for reflection or public input, with scarcely a week before the commission's vote was to occur. The postponement offers much-needed time for review of what is widely considered to be an ill-conceived proposal—a form of extreme housekeeping with the potential to endanger numerous sites deserving of landmarking.
Specifically, the proposal would have expunged 96 proposed landmarks—anything that had been calendared for consideration for at least five years with no action—"without reference to merit," i.e. with no consideration of whether the would-be landmark was deserving of recognition and protection. Landmarks are designated in a series of steps: first a vote from the commission to calendar the items, followed by a public hearing, in which "anyone may testify about proposed designations before the full Commission." The LPC argued that getting rid of its decades long to-do list was essential to allowing it to move forward with new proposals and streamline its process.
The long list of would-be landmarks on the chopping block include Union Square Park, the Bergdorf Goodman building, and the Pepsi-cola sign in Long Island City among others (including a fair amount of essentially unknown sites).
All sites have all been heard before the commission at some point or another—"sometimes multiple times," LPC spokesperson Damaris Olivo told the Observer today. After their hearings, no action was taken—sometimes because of the objections of the property's owner, sometimes because the owner did not have the funds to maintain a landmark (the case with many churches) and sometimes for reasons that remain unclear.
Ms. Olivo emphasized that sites on the calendar just have potential for landmark designation. "In reality, these sites don't have protection because they're not under our jurisdiction," she said. But the sites do have a measure of protection, as the LPC must be alerted to any demolition permits filed for calendared items.
Andrew Berman, the executive director of the Greenwich Village Society for Historic Preservation, said that preservationists agree that sites should not be calendared for extended periods of time without action. It's just the method for clearing the backlog that they object to.
"No one is saying that all those items deserve to be landmarks, but this proposal runs contrary to the commission's mission," Mr. Berman told the Observer. Preservationists just want those long calendared items to actually get their hearings and votes, to finish going through the process.
And while the LPC has argued that applications for items decalendared in the purge could be resubmitted, opponents of the plan say that the gap in protection, between decalandering and re-calendaring, could mean the demolition of deserving landmarks (as well as a onslaught of work).
Ms. Olivo said that no new date has yet been set for a public hearing or commission vote on the proposal.