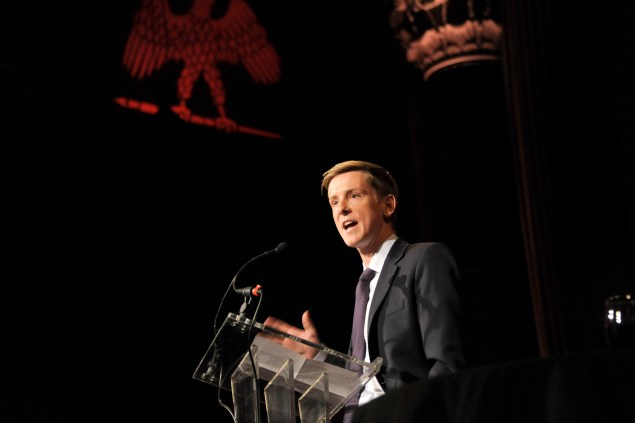 It's Friday afternoon, but it feels even later. Which means it's time for another installment of "Weekend Read," our newish feature where, as the name suggests, we recommend a story to read over the weekend.
It's been a little over a week sinceThe New Republic started making news for high-profile staff changes and subsequent resignations. In that time, there have been countless stories about what went down at the 100-year-old publication and what it meant for Journalism and Serious Thought. Seriously, countless: since last Thursday, when the news broke, there has been article after article. Seemingly anybody who has ever written for or thought about TNR has written about it.
The Awl published a ranking of the "Top 40 Hot Takes" on The New Republic. But that was on Tuesday. There has been a steady stream of hot and less hot and downright tepid takes since then.
And then, when we thought we had reached the upper limits of the number of tabs that could be open simultaneously about the same magazine without our computer crashing, Ryan Lizza went and wrote another one. At first, our eyes rolled back in our head at the sight of yet another tweet with a link to a story about The New Republic. But we clicked.
And it was worth it! Mr. Lizza, who covers Washington D.C. for The New Yorker and was, until last week, a contributing editor (whatever that meant) to TNR, wrote about what actually went down at the publication, where he knows a good many of the central figures. Instead of giving us another take (hot or not), he reported what we pray will be the definitive (and final) story of this story cycle.
Read it. It includes a poem about the debacle by Cynthia Ozick, because that's what TNR writers do when they get in a fight with the management. It's worth it for the kicker alone, which we won't spoil (even though The New Yorker did in a tweet to promote the story).