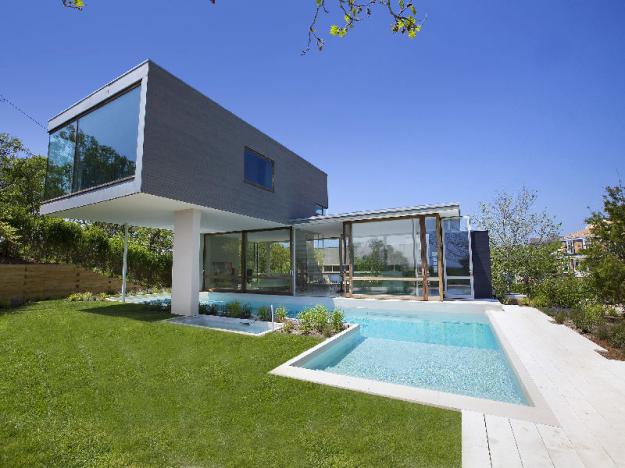 Many towns surrounding New York City attract wealthy commuters who desire opulent homes, vast gardens and top public schools (as well as the chance to live near a celebrity without having to worry about sewer rats). The Observer pored through the research of Stephen R. Higley, professor emeritus of urban geography at the University of Montevallo in Alabama, to compile a list of the region's most moneyed neighborhoods.
1. The Golden Triangle, Greenwich, Conn.
Mean household income: $587,701

Miles from Manhattan: 34.4
This exclusive community of about 4,600 residents is not only the wealthiest neighborhood in the region but in the country. The area includes winding country roads, forests, many estates and 10 pricey private schools to educate future titans.
2. Murray Hill-Heathcote, Scarsdale, N.Y.
Mean household income: $479,295
Miles from Manhattan: 26.1
Considered New York's version of Greenwich, Scarsdale received national attention when McCarthy-era allegations of "Communist infiltration" in its public schools were rejected. Aaron Sorkin (who referenced the Observer on his brilliant show, The Newsroom) was raised here.
Mean household income: $474,972
Miles from Manhattan: 26.1
Just south of the Connecticut border, this pristine hamlet features two beaches and 14 miles of coastline. Rye Playland, featuring one of the oldest wooden roller coasters in the Northeast, is among the area's attractions. Jason Bateman and Bob Woodruff are favorite sons. Be warned: school taxes are 23 percent higher here than in the rest of Rye, because the neighborhood prides itself on its rigorous schools. This has led to the Urban Dictionary stereotype that any kid who goes to school in Greenhaven has a "popped collar and pretentious look on his face."
4. Westchester Country Club, Harrison, N.Y.
Mean household income: $464,264
Miles from Manhattan: 28
Hotelier John McEntee Bowman hoped this neighborhood for which the club is the centerpiece would be a planned community for millionaire sportsmen. That didn't happen, but many golfing stars, including Jack Nicklaus and Ernie Els, have competed at the country club. Carol Burnett and Kenneth Cole have also taken part in celebrity Pro-Ams, so if you live here, and you hit the links, you might make some famous friends.
5. Round Hill – North Greenwich, Conn.
Mean household income: $450,393
Miles from Manhattan: 35.5
Scads of financiers now live in Round Hill, as a slew of hedge funds have opened offices in Greenwich in recent years (the local paper dubbed the town a "hedge fund capital"). For a foray to Wall Street or lunch at 21, the rich can choose from four nearby Metro North stations to travel to Manhattan. History buffs take note: Round Hill served as a lookout point for the Continental Army during the American Revolution.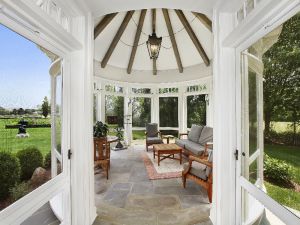 Mean household income: $442,831
Miles from Midtown: 43.6
This sporty town boasts four country clubs, two yacht clubs and even a hunt club. Tally ho! New York Yankees general manager Brian Cashman and CBS News anchor Scott Pelley are among the luminaries who reside in Darien. Many movies set in suburbia (including both Stepford Wives) were filmed here.
Mean household income: $439,417
Miles from Manhattan: 29.4

Purchase, home of a SUNY branch, attained infamy in 1980, when Jean Harris murdered her boyfriend, famed diet doctor Herman Tarnower. The community is calmer lately, drawing a mix of low-profile CEOs and high-profile sports personalities, including Yankees manager Joe Girardi.
8. Country Club of New Canaan-Pinneys Corners, New Canaan, Conn.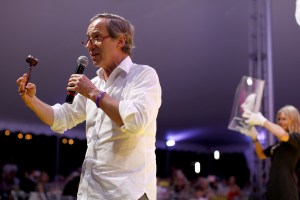 Mean household income: $428,393
Miles from Manhattan: 50.4
Paul Simon may have had a hit with "The Only Living Boy in New York," but the celebrated singer now calls the Country Club of New Canaan home,as does crooner Harry Connick Jr.
Mean household income: $426,556
Miles from Manhattan: 53.2
Paul Newman lived in Coleytown, near Long Island Sound, for much of his life. His legacy remains strong, as the charitable actor bequeathed part of his estate to create the Newman-Poses Preserve, a bucolic park filled with hiking trails that wind through the neighborhood Newman revered.
10. Sterling Ridge, Harrison, N.Y.
Mean household income: $353,380
Miles from Manhattan: 26.7
Construction of the New York, New Haven and Hartford Railroad in 1870 brought many immigrants to the area, which is filled with Tudor and Colonial estates- but not too many immigrants live here these days unless you count Lena Dunham as a transient; Girls has filmed in the elegant neighborhood.