Forget running a company. If you really want to make money, be one of the people betting right on the people running companies. According to Institutional Investor's Alpha, New York's 10 best compensated hedge fund managers earned nearly $14 billion in combined compensation in 2013—more than the gross domestic product of at least 69 nations. IIA counts share of a firm's management and performance fees, gains on the individuals' own capital in their funds, and management fees and the gains on personal capital for the year.
1. David Tepper, 57, founder of Appaloosa Management, $3.5 billion
David Tepper embraces predator analogies, famously telling CNBC, "I am the animal at the head of the pack." Ahedge fund may be one of the best judges of when to pounce, but he is a human animal, so he makes mistakes. Earlier this year, Mr. Tepper told investors he was "nervous" about the stock market. "I'm not saying go short, just don't be too friggin' long," he said. Friggin' long would have been smart, as it turns out.
2. Steve Cohen, 58, Point72 Asset Management Management, $2.4 billion
Does crime pay? In the case of SAC Capital Advisors, perhaps it does. In 2013, the company pleaded guilty to insider trading charges and coughed up $1.2 billion in penalties. U.S. Attorney Preet Bharara described the fund as "riddled with criminal conduct." Mr. Cohen, who founded the company, was not charged. After the deal with prosecutors, Mr. Cohen renamed the firm Point72 Asset Management. Over the first six months of 2014, the newly named company earned nearly $1 billion, according to The New York Times. Just a bit shy of what SAC paid in penalties.
3. John Paulson, 58, Paulson & Co., $2.3 billion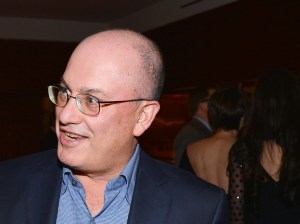 John Paulson is in some ways the world's wealthiest surfer. The manager of $23 billion, Mr. Paulson is shooting the financial curls as they roll across the globe. The firm's $1.6 Paulson Recover Fund, for instance, which had done well buying low during the last financial crisis, took a beating as the U.S. recovery matured, noted Bloomberg. So the company renamed its fund and is now hanging ten in Europe.
4. James Simons, 76, Renaissance Technologies, $2.2 billion
James Simons says pay attention in math class. Mr. Simons is a serious math geek—so serious that the best biographical information about him comes from the Math For America website. Mr. Simons was chairman of the Mathematics Department at SUNY, Stony Brook. and taught at Harvard. And he happens to be one of America's wealthiest men, using his mathematical acumen to invest. So next time your kid brings homa C in trig, tell him about the bling he could buy with Mr. Simons' phat roll.
5. Israel "Izzy" Englander, 66, Millennium Management, $850 million
Millennium prides itself on "its consistent ability to generate returns that have not been correlated to the general market." Mr. Englander was most recently in the news for doling out $70 million to buy a Park Avenue duplex.
6. Leon Cooperman, 71, Omega Advisors, $825 million
Mr. Cooperman has an E.F. Hutton-y aura that people listen to, as evidenced by a recent ripple he sent through the financial world for something he didn't even say. Mr. Cooperman, whose Omega Advisors recently purchased more than 1 million shares of Apple, was quoted on CNBC as saying that Apple could be a "trillion dollar company." That set off collective gasps. Just one problem: he didn't say it. The quote was actually uttered by another Omega executive. Considering how closely market watchers scrutinize Omega's public filings to see what the wizard is doing, it's no wonder that a Cooperman quote can cause a minor kerfuffle. It's that kind of scrutiny that made legendary Grateful Dead front man Jerry Garcia stop talking at concerts, fretting that too many people were paying too much attention trying to divine deeper meaning out of even meaningless prattle.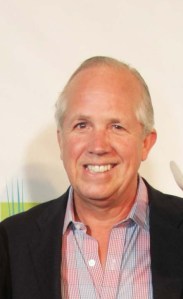 7. Lawrence Robbins, 44, Glenview Capital Management, $750 million
The youngest man on this list, Lawrence Robbins specializes in health care companies. As Barron's pointed out, he is one of the few Wall investors to see potential in Obamacare. While others dumped insurance stocks, Mr. Robbins bought. Why? Hospitals, he told the newspaper, "collected only four cents on the dollar from the average cost" of an uninsured patient. By next year, the hospitals could be reimbursed for as much as 100 percent of those costs. No wonder he was able to build an ice-skating rink on his sprawling, Alpine, N.J., manse.
8. Daniel Loeb, 52, Third Point, $700 million
Mr. Loeb is not your average Wall Street bear. He is a GOP supporter of gay rights who tried to get fellow Republicans to rally behind Gov. Andrew Cuomo's efforts in 2011 to legalize same-sex marriage. Mr. Loeb, who nearly doubled his earnings thanks to his company's 26 percent gain last year, has a global view of investing, which he admits has burned him. "Exposure to Japan has been our biggest source of losses in 2014," he wrote recently to investors. Mexico, on the other hand, he deems a surprising investment opportunity.
9. Raymond Dalio, 65, Bridgewater Associates, $600 million
Ray Dalio is part engineer, part savant, who predicted both the subprime mortgage and banking crises of the late 2000s, according to a 2013 profile in Institutional Investor.
10. Paul Tudor Jones II, 60, Tudor Investment Corp., $600 million
Mr. Jones, a former boxer, trades like Manny Pacquiao fights—lots of punches per round. An active trader, Mr. Jones, worth more than $4 billion, according to a profile by NASDAQ, purchased shares in nearly 900 companies in the third quarter of 2014 while selling holdings in more than 500 others, according to GuruFocus.com. Mr. Jones punches above his weight when it comes to fighting poverty. Last year, the Robin Hood Foundation, which Mr. Jones started in 1988, raised nearly $2 billion in goods and services for a variety of charities.
***
Big Ballers: New York's Best-Paid Pro Athletes
Maximum Wage: Best Compensated CEOs 
The Sweet Sound of Success: The Top Five Musicians
In Bloomberg's Shadow: Rich Elected Officials
New York's Platinum-Plated Suburbs