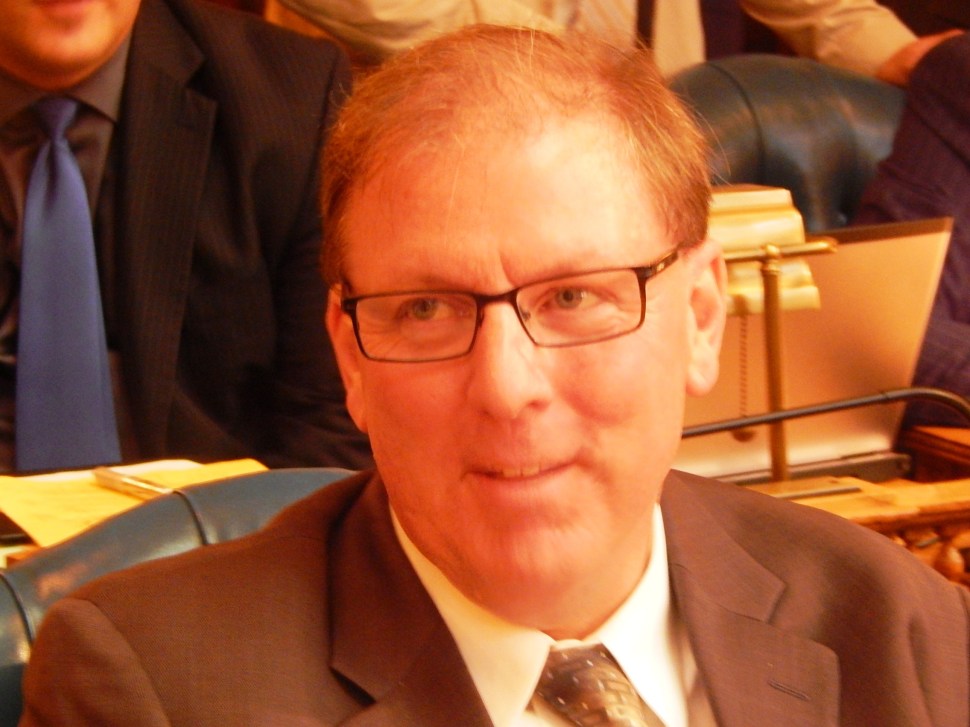 WINNERS

Joe Cryan
The veteran lawmaker from the 20th District finished his tour of duty in the legislature this week and now moves on to serve as sheriff of Union County. We'll miss him. A former state party chairman and assembly majority leader, Cryan was one of the intellectually best equipped lawmakers in the state over the course of his 12 years in Trenton. He routinely expressed his keenness as a cross-examiner aboard the budget committee and as a well-researched craftsman of strong legislation, like his recently passed bill to stabilize college expenses for students. A machine politician, he brought the added perspective of a business owner, having worked in his family's taverns his whole life. As leader of the state party, his peers widely viewed him as one of the party's best ever tacticians. But Cryan, son of the late Essex County Chairman John Cryan, mostly distinguished himself in Trenton because of the courage he displayed in the tough fights he undertook, especially when he stood up to the Christie Administration and the power structure of his own party in resisting their pension and benefits overhauls for public employees. That fight cost Cryan personally and it cost him politically. Knocked out of his leadership position at the Statehouse, he prepared for a hard 2011 Democratic Primary, where his opponents couldn't finish the job. Having undertaken the fight for many others in battleground districts over the years, the Irish American lived up to his reputation as a battler when he soundly rang up the best numbers of his career when it counted. Ultimately his tenacity in the pension and benefits fight stands as proof of his political character. That's in short supply, shorter now for his departure from Trenton. For a fuller look at Cryan, his background and career, take a look at this piece by PolitickerNJ reporter Chase Brush.
Jeb Bush
The former governor of Florida announced his decision to explore a run for the presidency in 2016, triggering a surge of goodwill in those establishment quarters of the Republican Party convinced that the "son who should have been president" will prove a very tough out in a primary. The early decision by Bush to establish a political PAC puts him out front too in the two-year scramble for funding sources.
LOSERS
Chris Christie
More polls showed the governor grappling with less than 50% job approval in his home state, headlines about his wife working for a firm that receives hundreds of thousands of dollars from the state of New Jersey years after state officials said its investment in the company was terminated, and the presence of Jeb Bush (see above) in the developing 2016 presidential race.
Bob Menendez
President Barack Obama moved to normalize trade relations with communist Cuba without asking for the opinion of the outgoing Senate Foreign Relations Committee chairman, a foreign policy expert with family roots in the island nation.
Atlantic City
As if the situation weren't already crummy enough. A deal brokered between billionaire investor Carl Icahn and Atlantic City's casino workers union that would save the financially troubled Trump Taj Mahal fell through through this week.