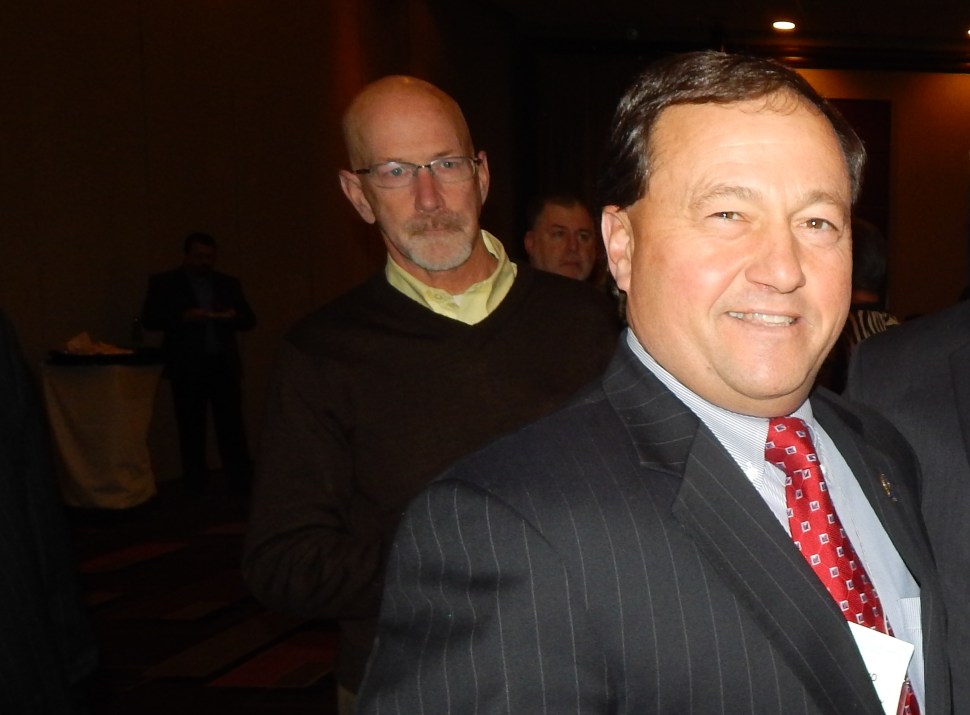 Veteran Assemblyman John DiMaio (R-23) comes from one of the most conservative districts in the state, and he's undecided about who he will back for the presidency on the same day news broke that New Jersey Governor Chris Christie formed a PAC to run for president.
"I haven't made a decision on that yet," DiMaio told PolitickerNJ. "Nobody's called me. As someone from New Jersey, to have a president from our state would be a unique benefit but I have not made a firm commitment."
DiMaio doesn't share the same negative assessment of Christie of his district-mate, state Senator Mike Doherty (R-23).
"On the social end he's done a pretty good job," said the assemblyman of the governor who would be president. "If it were not for him we would be in far worse financial shape. When you talk about conservative. Would Ronald Reagan fit in as a 2015 conservative? I don't think so. I think Christie's very close to Reagan.
"Do I agree with everything he does?" DiMaio added. "No. Mike's not totally wrong about our part of the state being more than left out than others. The school funding formula is so skewed, it's sickening. Middle class districts have become the poorer districts."
The courts got the State of New Jersey into what the assemblyman sees as a schools funding debacle, and Christie – for all his political skill – has been able to budge Democrats on Supreme Court nominations to change the direction of the court.
The assemblyman admits it's a weak part of the governor's record.
But it's not a deal-breaker, as far as he's concerned, as DiMaio considers the benefits of having a fellow New Jerseyan in the White House.