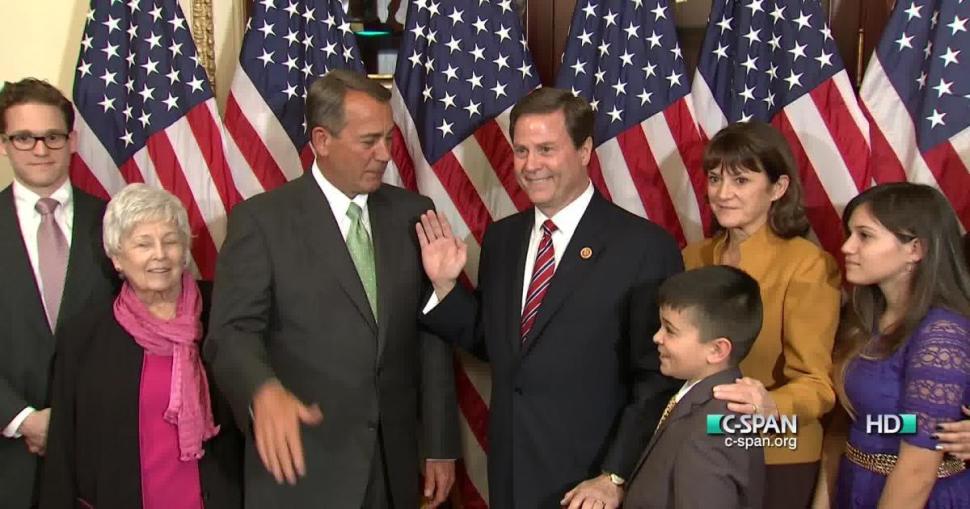 WASHINGTON DC — In addition to the two other freshman members of New Jersey's delegation sworn in to the 114th Congress today, U.S. Rep. Donald Norcross (D-1) also began his first full term in Washington today.
In a statement prior to taking his oath, Norcross thanked his supporters and look ahead to the next few months as South Jersey's CD1 representative.
"I am truly humbled and honored to represent the people of New Jersey's First Congressional District," Norcross, a former electrician, assemblyman, and state senator of New Jersey's fifth legislative district, said. "My life and career have always pointed me in the direction of public service, and I look forward to rolling up my sleeves and working with people of all backgrounds and beliefs to tackle the many challenges facing our community."
"We have a lot of work to do, but creating jobs for South Jersey families remains my top priority," he added. "By investing in our region's strengths – such as our unique infrastructure of ports, railways, roads and bridges as well as our renowned energy, education, defense and health care industries – we can create new opportunities for middle class families."
Brother of South Jersey power broker George Norcross III, Norcross replaces former U.S. Rep. Rob Andrews (D-1) in the South Jersey district after winning Nov. 4th's general election against Republican opponent and former football player Gary Cobb. Today marks the beginning of the Democrat's first full term — he was initially sworn into the seat in November, as his election win earned him both the remainder of Andrew's term and his own two year term.
As first reported by PolitickerNJ, Norcross' replacement in the state senate will be former Assemblywoman Nilsa Cruz-Perez of Barrington.