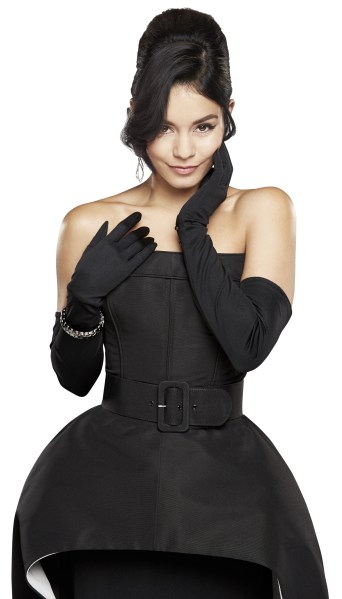 It is listed as No. 56 on the American Film Institute's "100 Years…100 Songs" list of the greatest movie tunes. It has been recorded by everyone from Perry Como to Hugh Hefner to Gérard Depardieu. Liza Lerner, composer Alan Jay Lerner's daughter and now an interior designer in Manhattan, recalled to us that her father, "being Daddy," told her he wrote the emblematic tune for the musical Gigi—"Thank Heaven for Little Girls"—for her and her sister.
Best known through the iconic purring performance of Maurice Chevalier: "Zank 'eaven, for leetle girrrls," it is hard to get out of one's head once it's in there. But when Gigi opens on Broadway April 8, the song won't start the show, as it did the movie of the same name. And it won't be sung by a man. Those are just two of several radical changes made in the beloved musical—the ages of the principals, the songs, the casting of former squeaky-clean Disney kids as the leads—upon its move to the Great White Way and into, for good or ill, the 21st century
Gigi, which won nine Oscars in 1959, was the last of the great MGM musicals and starred Leslie Caron, now in her 80s, as the charming young courtesan-in-training in Belle Époque Paris. Now, it's headed back to Broadway this year with a $12 million budget, targeting, to some degree, the girl tweens who have made Wicked a global ka-ching success. (Vanessa Hudgens, who came of age in Disney's tremendously popular High School Musical series, and also dated co-star Zac Efron, is playing Gigi). But is the story of a teenager's grandmother preparing her for life as sexual commodity for a much older suitor exactly the kind of story, even lushly produced and beautifully scored ("The Night they Invented Champagne," "I Remember it Well,") that audiences these days will want to see?
The new production's creative team have taken on the challenge of updating Gigi to honor the romantic story-telling and its old world Parisian charm while "adapting it for the sensitivities that people have today," according to its lead producer, Jenna Segal. And those sensitivities are considerable.
"It's not 'Thank Heaven For Little Girls So I Can Have Sex With Them,'" dryly noted a press representative for the show, but because, as the song says, "they grow up in the most delightful way."
Writer (and re-writer) Heidi Thomas spoke to the Observer from Washington, D.C., late last week, just ahead of the show's four-week run at the Kennedy Center. For the British writer, (who's penned Cranford, the new Upstairs Downstairs, and Call the Midwife), the connection to the show came early in life: Her father proposed to her mother on the car ride home from seeing Gigi at a Liverpool movie house. Said Ms. Thomas: "A truly great romantic movie does that, it spills over into life like a glass of champagne."
But Ms. Thomas has completely overhauled the script. Case in point, she's cannily taken Thank Heaven out of the mouth of the Chevalier character and given it to Gigi's maternal stand-ins.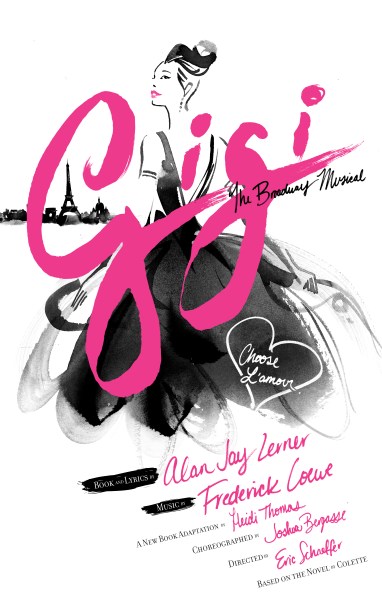 "The Maurice Chevalier-as-a-pervert thing was quite distressing to me when I realized how deep it went for some people," says Ms. Thomas. "I was less distressed realizing that it was largely based on people only having listened to the first two lines of the song … That's more of a commentary on our times, I think." Ms. Segal notes that with the resetting of the song, "I think the ickiness is completely gone."
Gigi the musical, directed by Vincente Minnelli, is based on the original 1944 novella by the French writer Colette, which was then adapted from the 1951 Broadway play penned by Anita Loos. (The play starred a then-unknown Audrey Hepburn.)
The film version begins with Chevalier's avuncular playboy laying out the sexual politics of France at the turn of the century where "Most people in Paris get married… but those who will not marry are usually men, and those who do not marry are usually women." Now, the musical opens with a paean to the City of Lights—"Paris Is Paris Again," written in 1973—and sets a very different tone.
The plot itself then focuses on the high-spirited Gilberte, or Gigi as she is called by her grandmother, who sends her for lessons on the arts of being alluring to men given by her Great Aunt Alicia, herself a retired courtesan. Gaston is a world-weary roué (Louis Jourdan in the film) tossing aside women as he tires of them, and a friend of Gigi's family. After treating her for years like a beloved little sister, he becomes enamored of Gigi and proposes that she become his mistress. (In 2015 America, cue Dateline's "To Catch a Predator.") Though it's what she has been trained for—the family business, so to speak—she refuses.
In the film, the touchy matter of age is handled successfully. Caron is winsome and believable as an adolescent as the story begins. And when Gaston realizes she has grown up but that he has loved her all along, it is a charming, not inappropriate, moment.
But the producers are taking no chances with a potentially queasy subtext in the current climate. How old is Lolita this time? In Colette's novella, written in the dark days of Nazi-occupied Paris, Gigi begins the tale at 15. The Loos play aged her one year to 16. (In 1900, it wasn't unusual for a young woman to be married at that age.) Ms. Thomas sets her 21st-century take on the character at an "immature" 18 and makes Gaston about a decade younger than in the film, 25—to keep historical accuracy from jarring audiences.
But this bit of political correctness comes with a price, and a slew of questions: Won't Gigi seem a bit backward to the targeted teen audience? Won't Gaston seem idiotic for not noticing her earlier? Is the creative team frustrated that audiences may view Gigi as an inherently sexist singing brontosaurus?
"I think it's a fantastic opportunity to educate people," said Ms. Segal, the lead producer and a former Viacom executive. "People forget [the book] was written by a women, that the play was written by a woman. It's not sexist as much as it's presenting a mirror to what women's lives were like and are like still. Women understand that men whistle at you when you are walking down the street and that when you reach your 30s or 40s—they don't."
"I've always found Gigi to be an empowering character for women. She understood what she wanted for her life and she was going to make what she wanted known."