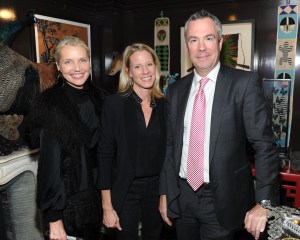 Is hedge funder Larry Creel, a partner at Edgewood Management, ready to settle down? It's difficult to say. Mr. Creel and his wife Dana Fentress Creel, have just closed on a townhouse at 110 East 78th Street, according to city records, paying $8.95 million for the charming four-bedroom, which dates to 1899. But homey as the place looks, as the nosier precincts of the press—and public documents—have it, the life and times of Creel have been a bit, unsettled, in recent years.
In 2007, Mr. Creel's then-wife, Jennifer—a jewelry designer from whom he was separated—placed in New York's "Socialista Universe," in the "New Old Guard" constellation, which also included Tory Burch and Gigi Mortimer, and made note of Ms. Creel's tendency to be "out every night" and to shuttle back and forth between Manhattan and Hollywood to "nurse an acting dream." We can see where that would get old. But Mr. Creel appears to have a penchant for late-night revelry himself, landing in 2011 on Business Insider's list of Wall Street's "Biggest Party Animals." (Though, to be fair, their metric seemed kind of silly.)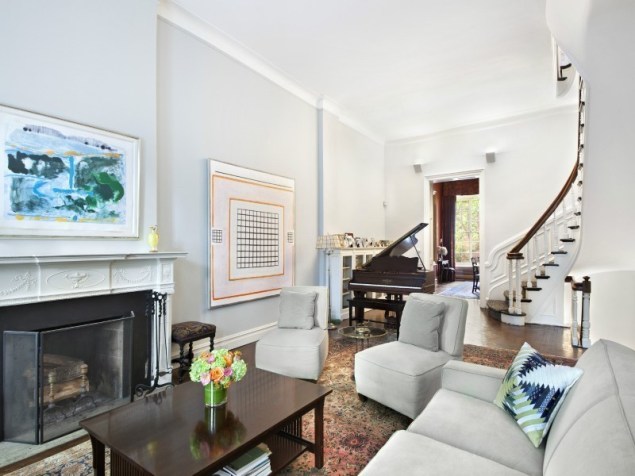 And the year after that, Mr. Creel bought a fixer-upper maisonette for $3.5 million in Huguette Clark's old building at 907 Fifth Avenue, which he subjected to a modern renovation courtesy of French interior designer Jean Louis Deniot and promptly returned to the market asking $6.5 million, a price at which it's found a buyer, according to the website of Sotheby's International Realty.
Sotheby's had the listing for the Creels' new townhouse, too, under the auspices of Meredyth Hull Smith. The sellers were Anne Bodnar and her husband, James, an architect whose offices were located on the first floor of the home. We don't guess Mr. Creel will have much use for those. And although the building is pretty and well-maintained, it does not much resemble in modernity or gaudiness the redesign that apparently struck the owner's fancy at his Fifth Avenue place. Still, there are 12.5-foot ceilings and rich hardwood floors, plus a cozy library with a fireplace and built-ins. A planted rooftop terrace boasts a pergola and open views to the south.
It's all good stuff. Hopefully some of it will remain in tact whenever it's time to move on to the next one.