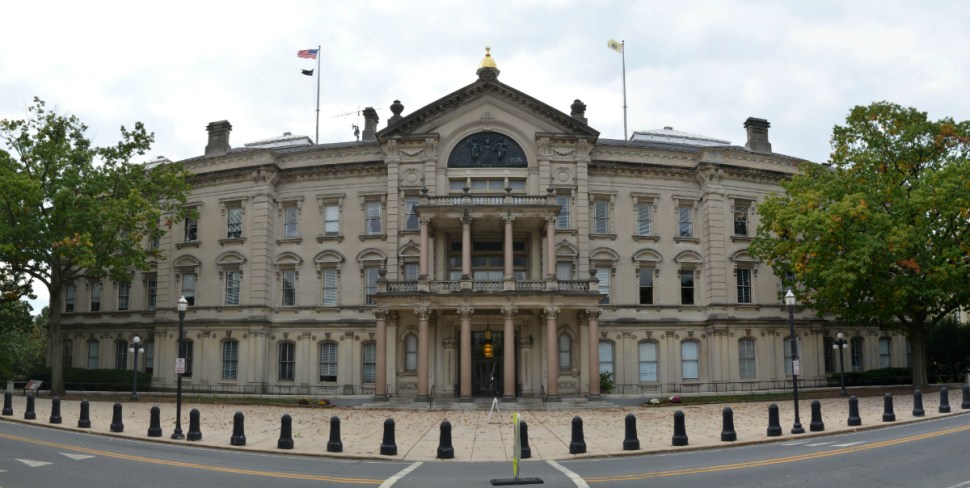 TRENTON — A bill which would require New Jersey to continue participating in a regional compact to reduce climate change, air pollution, and fund clean energy projects was released by the Assembly Environment and Solid Waste Committee this afternoon — a move consistent with legislature's challenge to the state's removal from the program late last year.
A1998 would prohibit New Jersey from leaving the Regional Greenhouse Gas Initiative (RGGI), a regional compact by ten northeastern states to reduce green house gas emission from power plants and factories.
"It is important that we require New Jersey to continue to participate in RGGI because the money that is collected from RGGI goes out to help the environment, expand renewable energy infrastructure, and help middle class families save on their electric bills,"  said Jeff Tittel, Director of the New Jersey Sierra Club.
New Jersey entered RGGI in 2005 under then-governor Richard Codey (D-27), but was pulled out in 2011 by Gov. Chris Christie, who called the initiative "gimmicky." Democratic legislators and environmental activists have fought the Republican governor over his decision to pull the state out of the program, and a ruling by an appellate court last year decided that the administration violated state law in the way it withdrew from the compact.
Proponents of the state's involvement in RGGI argue that the program helps New Jersey create jobs and maintain its commitment to reducing greenhouse gas emissions in the wake of climate change and under legislation like the Global Warming Response Act.
"The Governor pulled out of RGGI illegally violating legislative intent and the Global Warming Response Act," Tittel added. "The legislature needs to stand up to the Governor and do what is right for New Jersey by reinstating us into RGGI."
The bill passed through committee 3-2, with both Republicans voting against the measure. Assemblyman Scott Rumana (R-40) mounted the most vocal opposition to the bill, declaring it a "waste of time."
"Releasing this bill shows that history has taught us nothing," said Rumana, who added the legislature "should be putting this kind of effort into addressing tax reform and job creation."
He cited the recent departure of the car manufacturer Mercedes-Benz as evidence of the program's effect on business in the state, saying the company cited the high cost of doing business in the state and our "excessive regulatory environment."
"RGGI is a prime example of why companies consider looking at alternative locations rather than operating in New Jersey." he said.
Similar legislation has been vetoed twice by the governor before, though last year the Senate Environment and Energy Committee passed a Senate Oversight Resolution, affirming the withdrawal of the state from the initiative stands as a violation of "legislative intent."