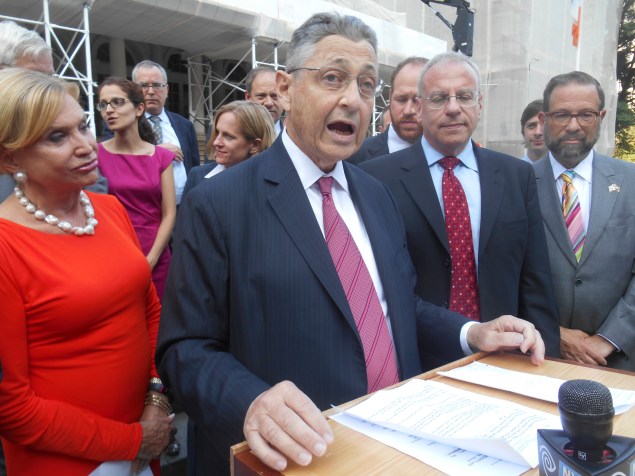 Assembly Speaker Sheldon Silver, one of the most powerful Democrats in Albany, will be arrested on corruption charges today, according to the New York Times.
The investigation that led to the federal charges against Mr. Silver, a Lower East Side lawmaker who has served as speaker for two decades, began after Gov. Andrew Cuomo abruptly shut down an anticorruption commission he had created in 2013, the Times reported.
Details of the charges are not yet clear and U.S. Attorney Preet Bharara, who has been reportedly investigating Mr. Silver for more than a month, has not made an announcement. The Times reported the charges stemmed from payments that Mr. Silver received from a small law firm that specializes in seeking reductions of New York City real estate taxes.
Mr. Silver was easily re-elected as speaker in early January and had little to say about the investigation in prior weeks. The arrest is expected to rock Albany and could impact how Mayor Bill de Blasio, a close Silver ally, negotiates his Albany agenda with the state legislature and Gov. Andrew Cuomo.
Mr. Bharara is also reportedly investigating Mr. Cuomo. The ambitious prosecutor has successfully indicted and convicted several members of Mr. Silver's Assembly over the past two years.