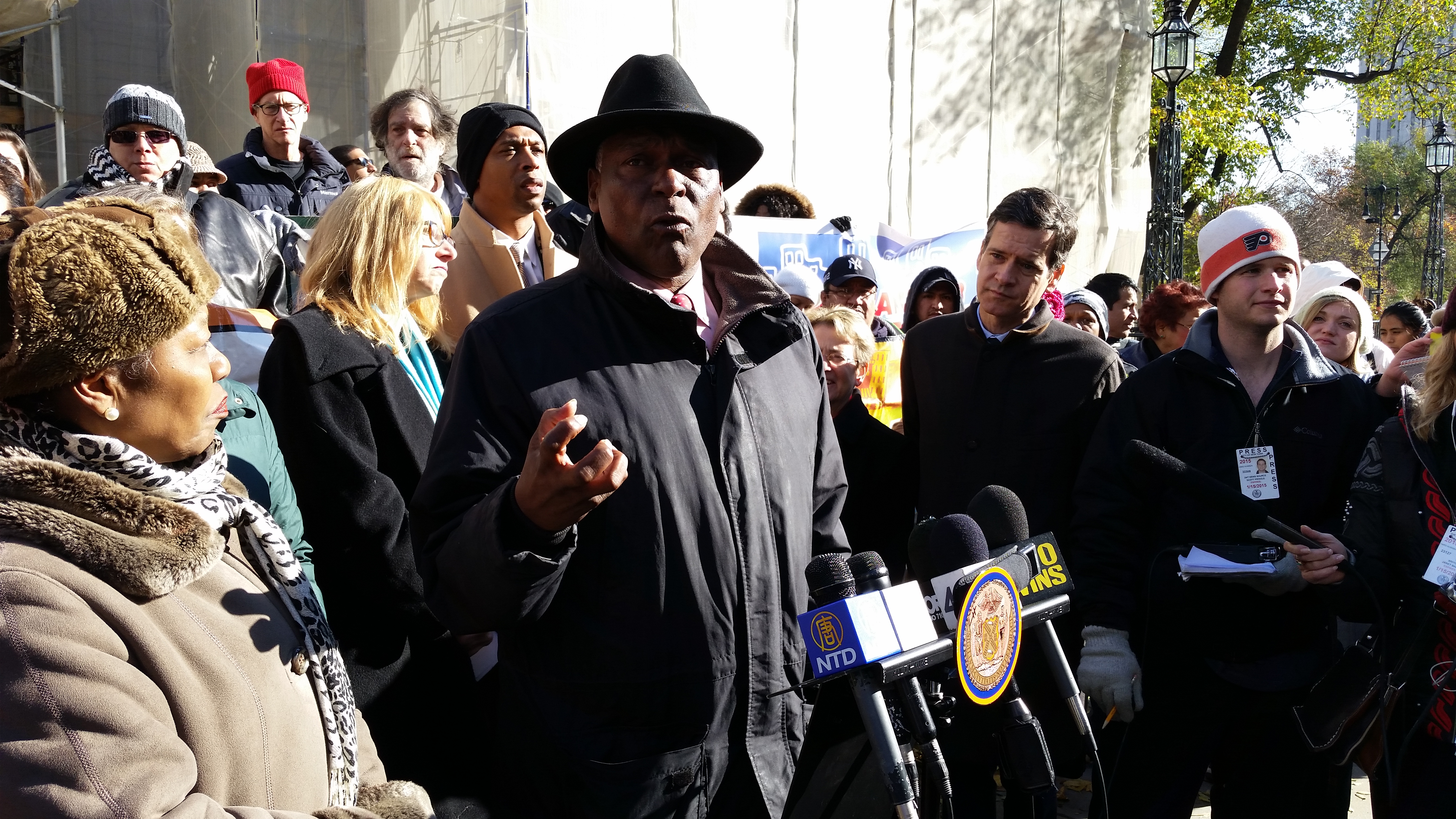 Assemblyman Keith Wright is calling for Assembly Speaker Sheldon Silver to step down as speaker after being hit with corruption charges, calling it "the only appropriate thing to do."
"Based upon the extraordinarily disturbing events from last week, revelations and charges that will reverberate for months if not years to come, Sheldon Silver must resign as Speaker immediately," Mr. Wright, a potential candidate for speaker should Mr. Silver should he felled by the criminal charges, said in a statement this morning.
Mr. Silver was arrested last week after U.S. Attorney Preet Bharara charged him with of disguising millions in bribes and kickbacks as legitimate income from law firms for whom he did no work. The speaker claimed last week he would be "vindicated."
So far, few Democrats in the Assembly have called for Mr. Silver to resign his leadership post—but last night several newspapers reported that Mr. Silver would step back from his duties, while not resigning his post, and allow five veteran Democrats to run the chamber during critical budget negotiations. That list of members did not include Mr. Wright.
"I am deeply concerned about the weight this prosecution bears upon him and hope that justice prevails," Mr. Wright said. "Due process is a fundamental right, guaranteed to all no matter political status or public opinion. Consequently, these times demand a change in leadership in order for the people's work to move forward free of distraction and the stink of scandal."
Mr. Wright, a Harlem Democrat, has often been mentioned as a potential candidate for the next Speaker—but could also consider taking a run for the congressional seat Congressman Charles Rangel is set to vacate.
His strongly worded statement noted Mr. Wright had served alongside Mr. Silver for two decades, and that the work had "very much defined" him. But he said the work of the Assembly simply couldn't continue with Mr. Silver in charge, even if he stepped back from his duties as he's proposed.
"Without a complete separation of Sheldon Silver from the Speakership and its powers, and a real reform of our conference, we will as a body remain mired in the swamp of dysfunction and chaos which is being brought to light by the United States Department of Justice," Mr. Wright said.
And he said he would take that argument to his colleagues today, when the Democrats are expected to caucus and determine their next moves and whether to go along with the five-member leadership plan that would not require Mr. Silver to actually his resign his title.
"As I will explain in greater detail when I meet with my colleagues later this morning, this is not the time to step back or step aside. This is not the time for committees of five to serve as the alternative Speaker or the delegates of the Speaker. This is a time for the Speaker to resign his post—it is the only appropriate thing to do," he said.
But Mr. Wright said it wasn't all there is to do—he called for "real reform" in the Democratic conference, ruled tightly by Mr. Silver, including a more open decision-making process to hear the voices of more members.
"Going forward, Democratic conference member input in legislative and conference decisions must be maximized regardless of seniority. To be clear, this governing crisis affects us all and every conference member should be included in the solutions to New York 's problems," Mr. Wright said.
Earlier today, City Comptroller Scott Stringer, a former assemblyman, also called for Mr. Silver to fully step down.