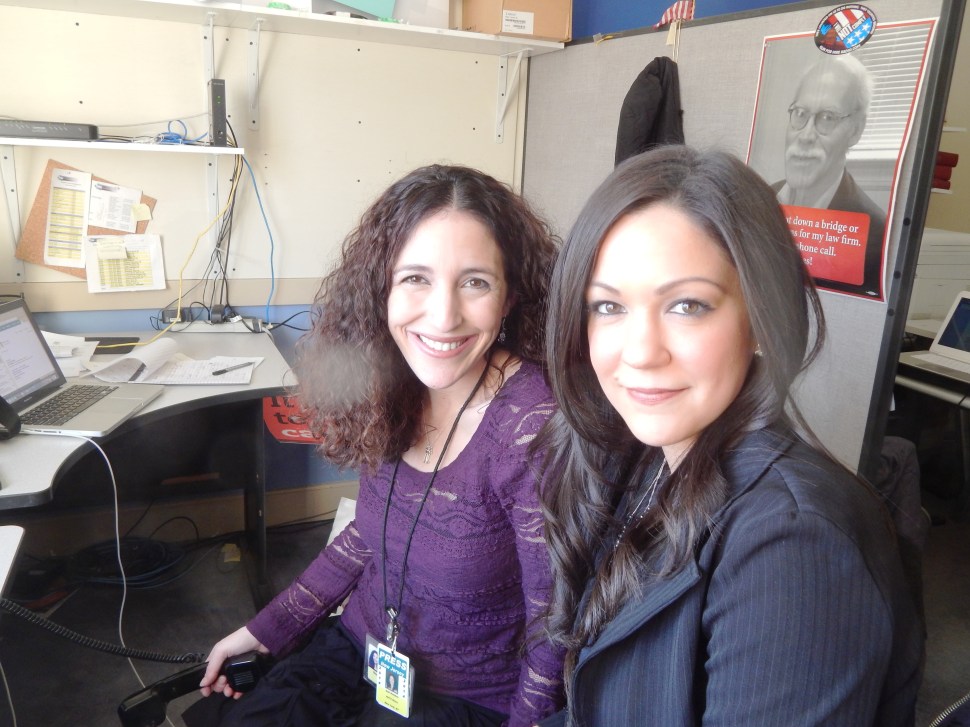 There is a Fox News muscle truck in front of the Capitol Building, but more importantly, PolitickerNJ reporters are in position at the Statehouse for today's State of the State Address by Gov. Chris Christie.
They don't look like that (above), however.
Those two are actually veteran NJTV correspondents Dari Kotzker (left) and Briana Vannozzi, who share an office on press row with PolitickerNJ.