EDGEWATER – Bergen County Executive Jim Tedesco, a Paramus volunteer firefighter for 39 years, noted that his public safety work is helping him serve a public that needs government help in the aftermath of Wednesday night's devastating fire in Edgewater.
"The response from [Edgewater] Mayor Michael McPartland and the 500 first responders has been extraordinary and I'm glad to be able to lend my experience to this effort," Tedesco said on Thursday as he continued to help with relief efforts at the Edgewater Community Center after a five-alarm fire at Edgewater's Avalon apartment complex left approximately 1,000 borough residents displaced.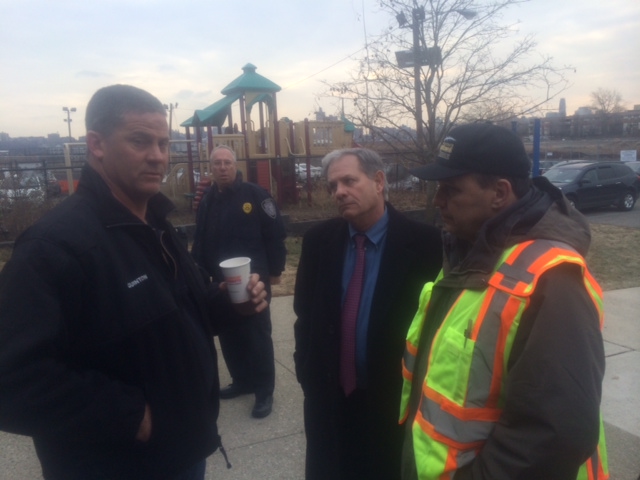 Tedesco, who was sworn in as Bergen County Executive earlier this month, said that no effort will be spared in the face of the first public safety crisis he has faced since he became the head of county government.
"Moving forward, the county will provide every resource at our disposal to affected residents, emergency personnel and the Edgewater community," Tedesco said.