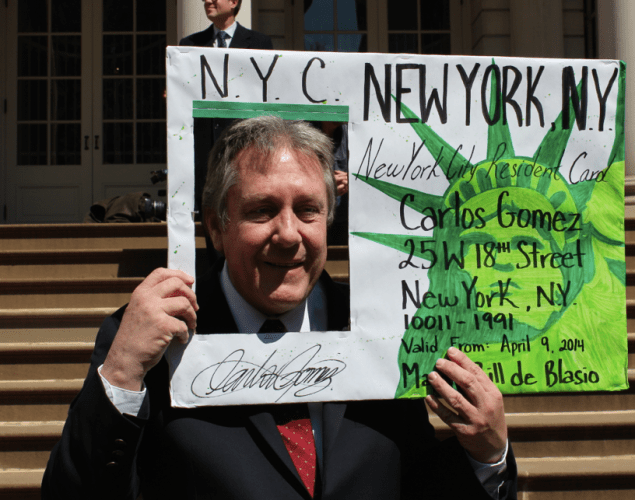 Mayor Bill de Blasio today dismissed suggestions that the new IDNYC program's website failure portended problems similar to the Affordable Healthcare Act's online enrollment system.
Speaking at an unrelated press conference in the Bronx, Mr. de Blasio brushed aside the parallels between the new municipal identification card program's swiftly overwhelmed website and the technical glitches that plagued the Healthcare.gov site. The mayor argued that the city initiative—launched Monday and designed to grant undocumented immigrants the ability to access city services—is too small to suffer the persistent problems the president's healthcare exchanges faced.
"I don't think I could find a better case of apples and oranges," Mr. de Blasio said. "This is a very, very important initiative that I think will eventually reach tens of thousands, over time, hundreds of thousands of New Yorkers. But the demand we saw on the first day was in the thousands, not something like Healthcare.gov that got millions and millions of people."
For now, applicants are able to sign up by appointment only at 17 libraries citywide. Mr. de Blasio pledged to repair the website quickly to grant even greater access to the program
"We're going to fix the website situation. Again, this was a high-demand dynamic, which is a good thing, but we're going to fix that situation and it's going to be back up and running very soon," he said.
He added that local organizations could help direct interested New Yorkers in the interim.
"We engineered this approach to be very much in concert with grassroots organizations, houses of worship, obviously our libraries and other agencies on the ground in neighborhoods. So that's going to be an easy way of getting to lots and lots of people even as we're fixing the website," he said