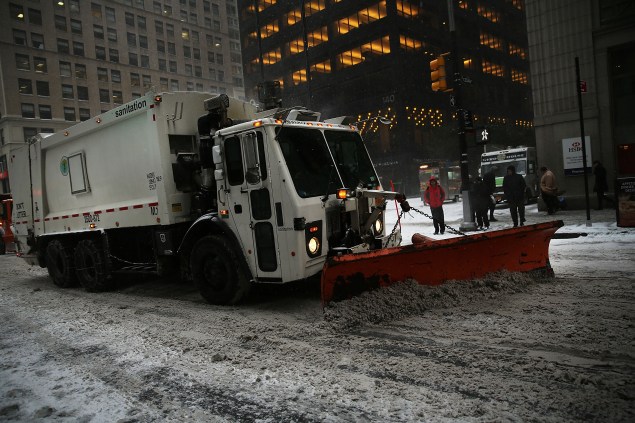 Following a forecasted blizzard that did not dump nearly as much snow on New York City as expected, Mayor Bill de Blasio's office announced this morning that a travel ban on city streets will be lifted.
As of 7:30 a.m., all non-emergency vehicles will be allowed back on the road.
Gov. Andrew Cuomo, who suspended all subway service at 11 p.m. last night, said all Metropolitan Transportation Authority and PATH service will resume this morning. His release did not provide an exact time the service would resume and he is expected to provide more updates at an 8 a.m. press conference.
Mr. de Blasio and weather forecasters predicted yesterday that Winter Storm Juno could dump as many as 30 inches of snow on the city. As of this morning, Central Park had only seen about 8 inches of snow.
Additional accumulation is expected throughout the day.
This story includes an updated snow accumulation total in Central Park.