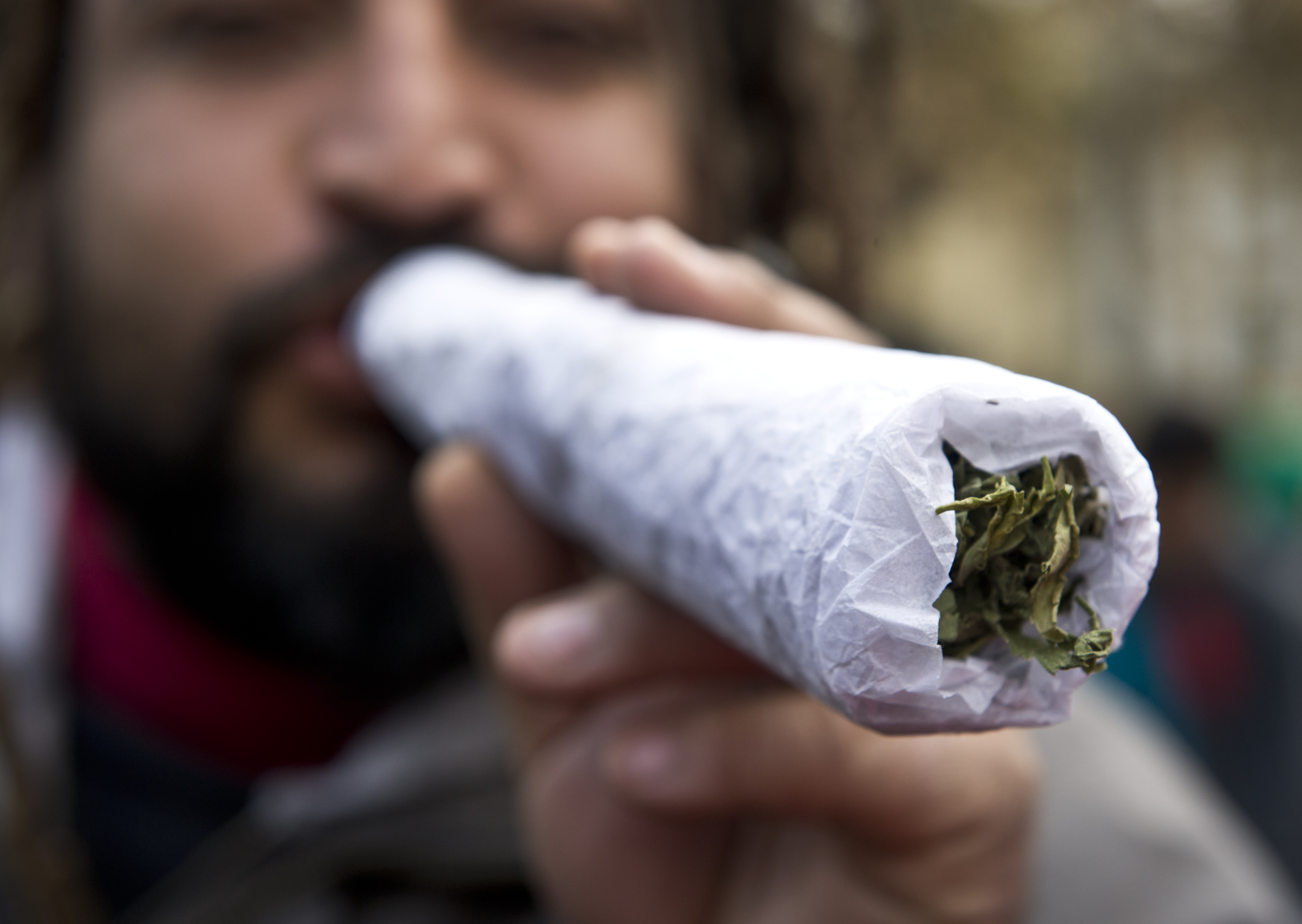 Asked about whether he's ever smoked marijuana with his wife at Gracie Mansion, Mayor Bill de Blasio was, well, blunt.
"No. I haven't smoked marijuana since I was at NYU," Mr. de Blasio told a reporter at an unrelated Brooklyn press conference.
Mr. de Blasio was presumably referring to his college years spent at New York University—as opposed to any more recent visits to the college campus.
It's not the first time the mayor has been asked about the drug, nor is it the first time he's said he has not touched the stuff since college. But it is the first time he's been asked specifically if he has smoked at Gracie Mansion and if he has smoked with his wife, Chirlane McCray, whom he met after college while working at City Hall for the Dinkins administration.
At a Politico breakfast in Washington, journalist Mike Allen asked Mr. de Blasio whether he "smoked pot," and the mayor said he did not—and had not since his college days, when he was known to sport an Afro and a shaggy beard.
Mr. de Blasio also told Mr. Allen that he didn't think a pot-smoker would be well-suited to the job of mayor.
"I don't think so. I think this job is truly 24/7, and you have to be alert at all times," Mr. de Blasio said. "Was that gently said?"
It's not clear what prompted today's pointed pot question.
Last year, the mayor and Police Commissioner Bill Bratton changed NYPD policy to stop arresting people for possessing small amounts of marijuana, instead opting to issue summonses. But the mayor has not thrown his support behind legalizing the drug for recreational use, and Mr. Bratton has routinely referred to pot as a gateway drug.
Ross Barkan contributed reporting.