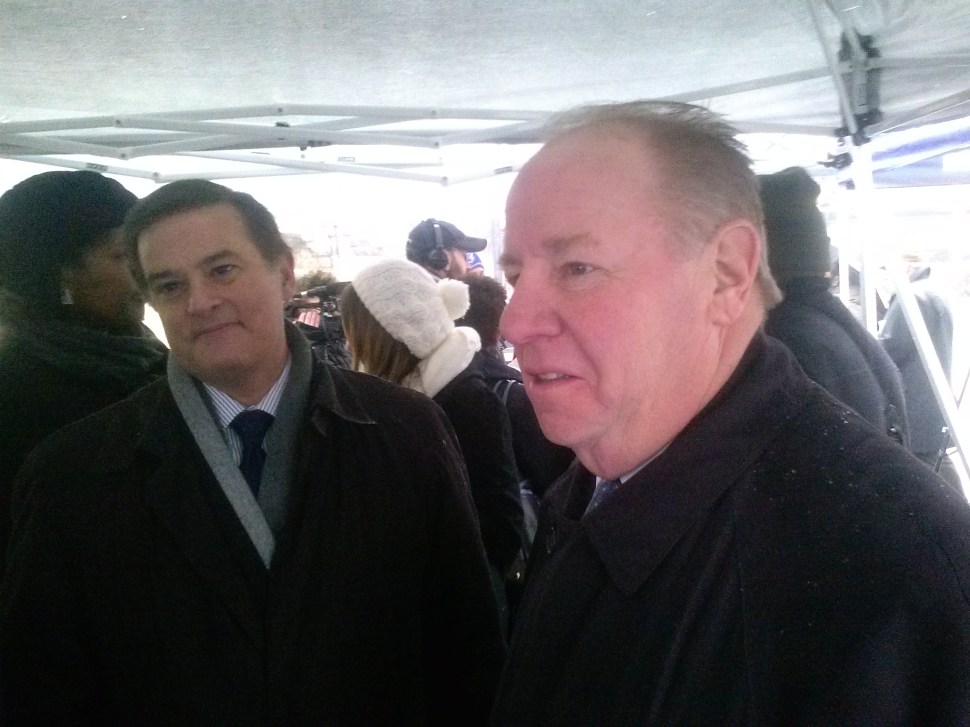 ELIZABETH – Without getting metaphysical, indeed keeping the conversation political – with a vengeance – the Mayor of Elizabeth is not willing to accept the reincarnation on the Board of Education of longtime foe Rafael Fajardo.
"We find it highly illegal," Mayor Chris Bollwage told PolitickerNJ this morning in a driving rain outside his city's train station, slated for a full-fledged renovation with federal funds.
Bollwage and his allies filed suit on Friday in an effort to get the entire meeting from last week cancelled and the results therein nullified, he said.
"The meeting was not advertised properly," Bollwage said.
He also complained about the irregularity of Fajardo – beaten in last November's election – supplanting his retiring friend Tony Monteiro on the board.
"You need five votes to do that and he only got four," said Bollwage, who's confident of the eradication of Fajardo in court.
"We believe a judge will void the meeting," he said.
The mayor further condemned what he said was the Fajardo-controlled board's last ditch effort to hand out checks at last week's meeting.
"Unconscionable," he said, referring to a $445,000 check he said the board issued to its attorney on the fly.
"There needs to be a thorough investigation of Fajardo's organization," Bollwage said.