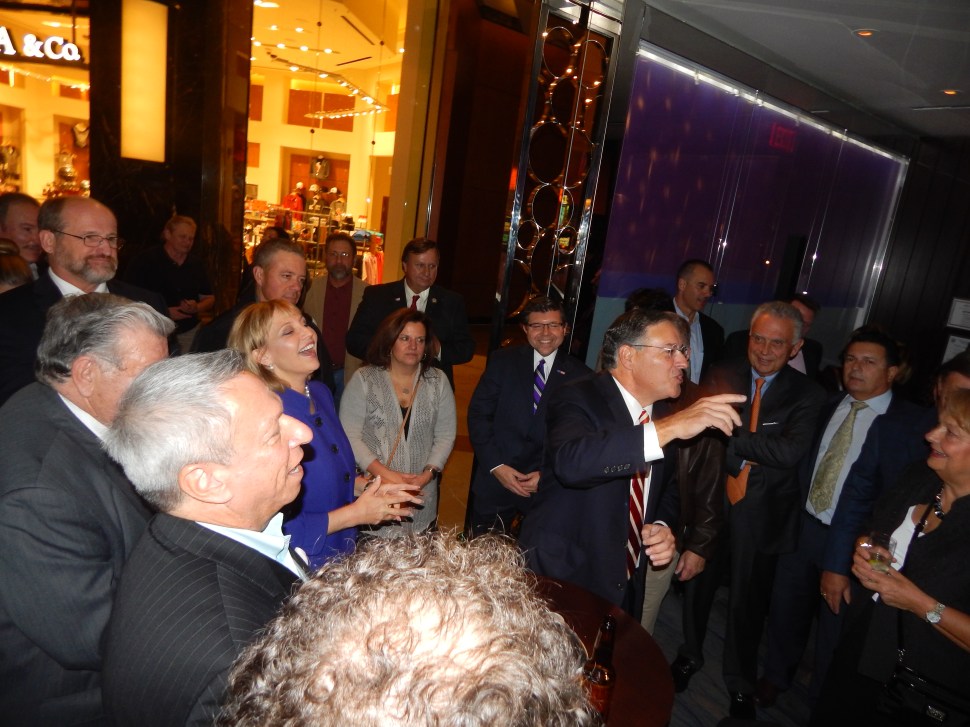 On the surface, Assemblyman Jon Bramnick's (R-21) decision to pound on doors this coming Saturday in Jersey City of all places looks like a running kick in the derriere of a possible 2017 general election gubernatorial rival: Mayor Steven Fulop.
But actually, the GOP always starts the cycle in Jersey City, notes Bramnick, a possible contender for Republican successor to sitting Gov. Chris Christie.
Undertaking a rev-up for the coming legislative campaign cycle this year, Bramnick plans a Saturday afternoon kickoff in Hackensack, followed by door knocking in Jersey City. "We are going directly to Jersey City to Hispanic businesses and walking the streets," Bramnick told PolitickerNJ.
Next month, Bramnick has also planned a pulling together in Atlantic City of Republicans from all around the state, in other sign that he is serious about harnessing some of the goodwill he's built over ten years of time in the legislature.