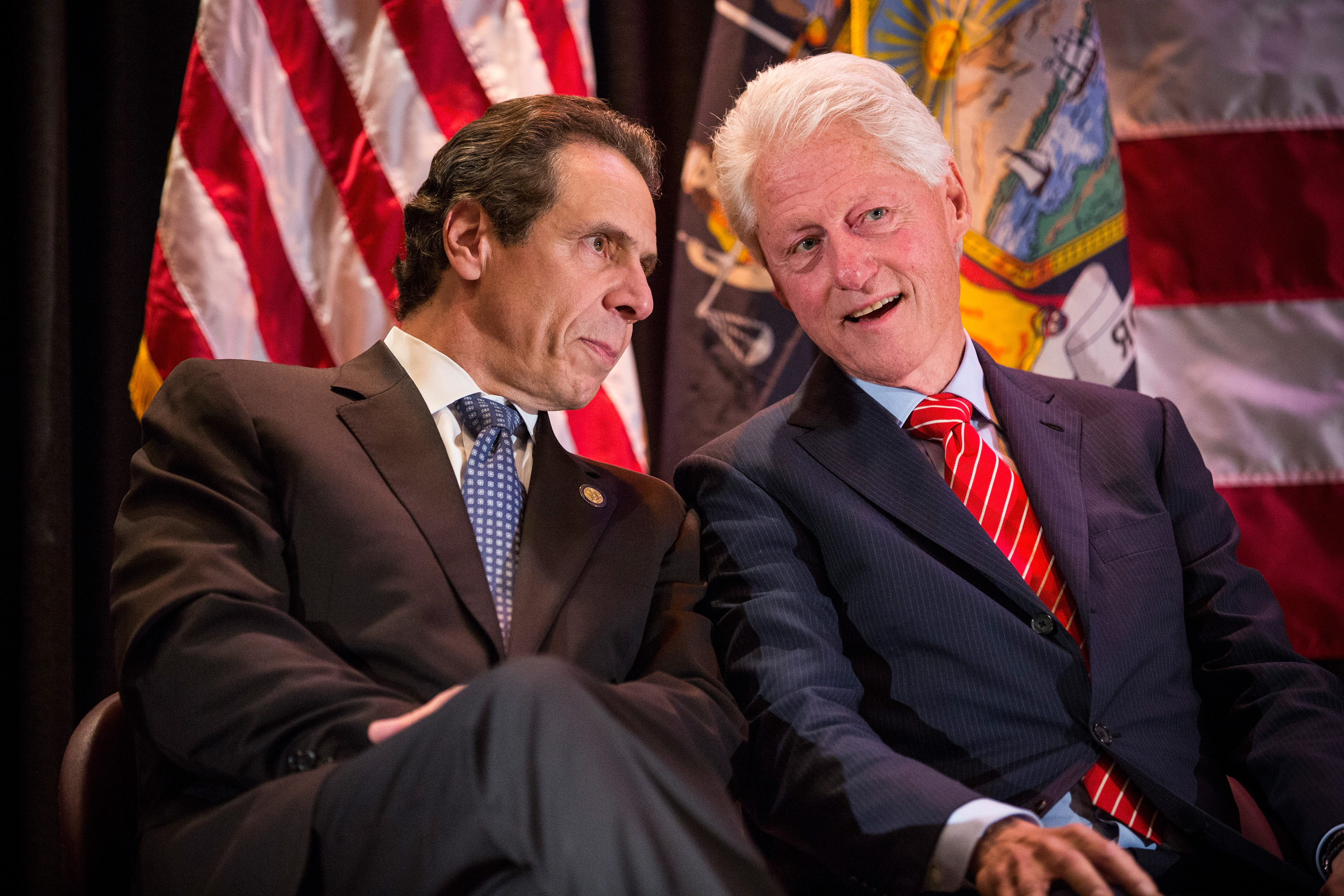 Police Commissioner Bill Bratton shot down a recently floated suggestion that former President Bill Clinton or Gov. Andrew Cuomo might intervene in the ongoing battle between Mayor Bill de Blasio and the city's police unions.
In an exclusive interview with the Joan Hamburg Show set to air Saturday on 77 WABC radio, Mr. Bratton—who unsuccessfully sought to end the feud in a meeting with cop union brass yesterday—brushed off the idea that the administration might bring in Mr. Clinton or Mr. Cuomo to resolve the conflict. Police unions have clashed with Mr. de Blasio for months over his support for reform measures in the NYPD and his statements of sympathy for protesters objecting to the death of black Staten Islander Eric Garner at the hands of Officer Daniel Pantaleo, and the battle only intensified after the murders of Officers Wenjian Liu and Rafael Ramos.
"That's an idea that I think was raised by one of the union leaders and other leaders talk about is the governor coming into address it," Mr. Bratton said, adding that he does not yet see such a step as necessary. "I don't know if the situation at this junction requires a mediator."
Mr. de Blasio has long had a warm relationship with Mr. Clinton and with former Secretary of State Hillary Clinton, dating back to the 1990s, when he worked in the former president's Department of Housing and Urban Development.
Mr. de Blasio's relationship with the governor has been more fraught. Despite public expressions of friendship, Mr. Cuomo has repeatedly rejected or undermined the mayor's progressive policy proposals in Albany—and, most recently, the governor refused to condemn Patrolmen's Benevolent Association President Patrick Lynch's assertion that Mr. de Blasio had "blood on his hands" in the deaths of Ramos and Liu, though he's called on all sides to dial down rhetoric.
Mr. Bratton acknowledged that there is no armistice in sight, but said he remained hopeful about a compromise over policing policy.
"As far as the larger political issues, I am not sure if anyone understands what the resolution of those would be other than I think we all need to remain optimistic that we will find a way to get them resolved," he said.