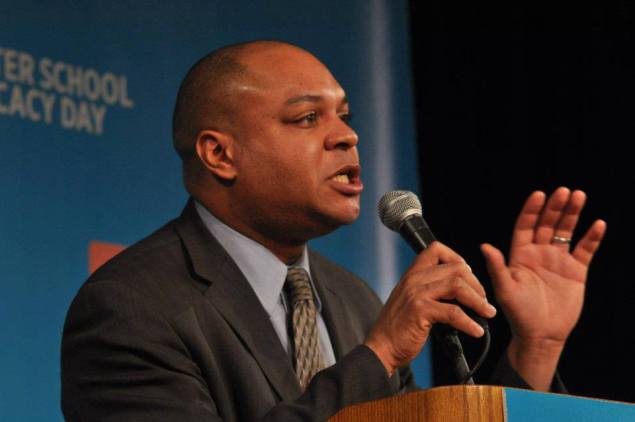 Assemblyman Karim Camara, a Brooklyn Democrat and ordained minister, will lead a new faith-based community development program, Gov. Andrew Cuomo announced today.
Mr. Camara, the chair of the Assembly's Black, Latino and Asian Caucus, will vacate his Crown Heights and Flatbush-based seat to lead the Office of Faith-Based Community Development Services. Mr. Camara's new salary was not immediately available.
Mr. Cuomo said the office will make $50 million available to faith-based nonprofits and places of worship. The choice of Mr. Camara, long rumored, will mean another current or former elected official in Mr. Cuomo's cabinet–just yesterday, former Council Speaker Christine Quinn joined the Cuomo administration as a special adviser.
Another Brooklyn assemblyman, Darryl Towns, vacated his seat in 2011 to lead Mr. Cuomo's New York States Homes and Community Renewal agency.
First elected in 2005, Mr. Camara has enjoyed a close working relationship with Mr. Cuomo. When the governor attended a large charter school rally last year, angering some city Democrats, Mr. Camara and several other elected officials stood with him.
Mr. Camara's departure will create a vacancy in a coveted Brooklyn district. If a special election is called–Mr. Cuomo refused to hold special elections to fill vacancies in 2014–the Brooklyn Democratic Party will choose a nominee to fill what could amount to a substantial chunk of Mr. Camara's term. Mr. Camara just won re-election last fall.
Rubain Dorancy, a former State Senate candidate for an overlapping district, and Diane Richardson, a contender for Democratic district leader in the Assembly District, have expressed interest in running, sources say. More candidates are expected to emerge.