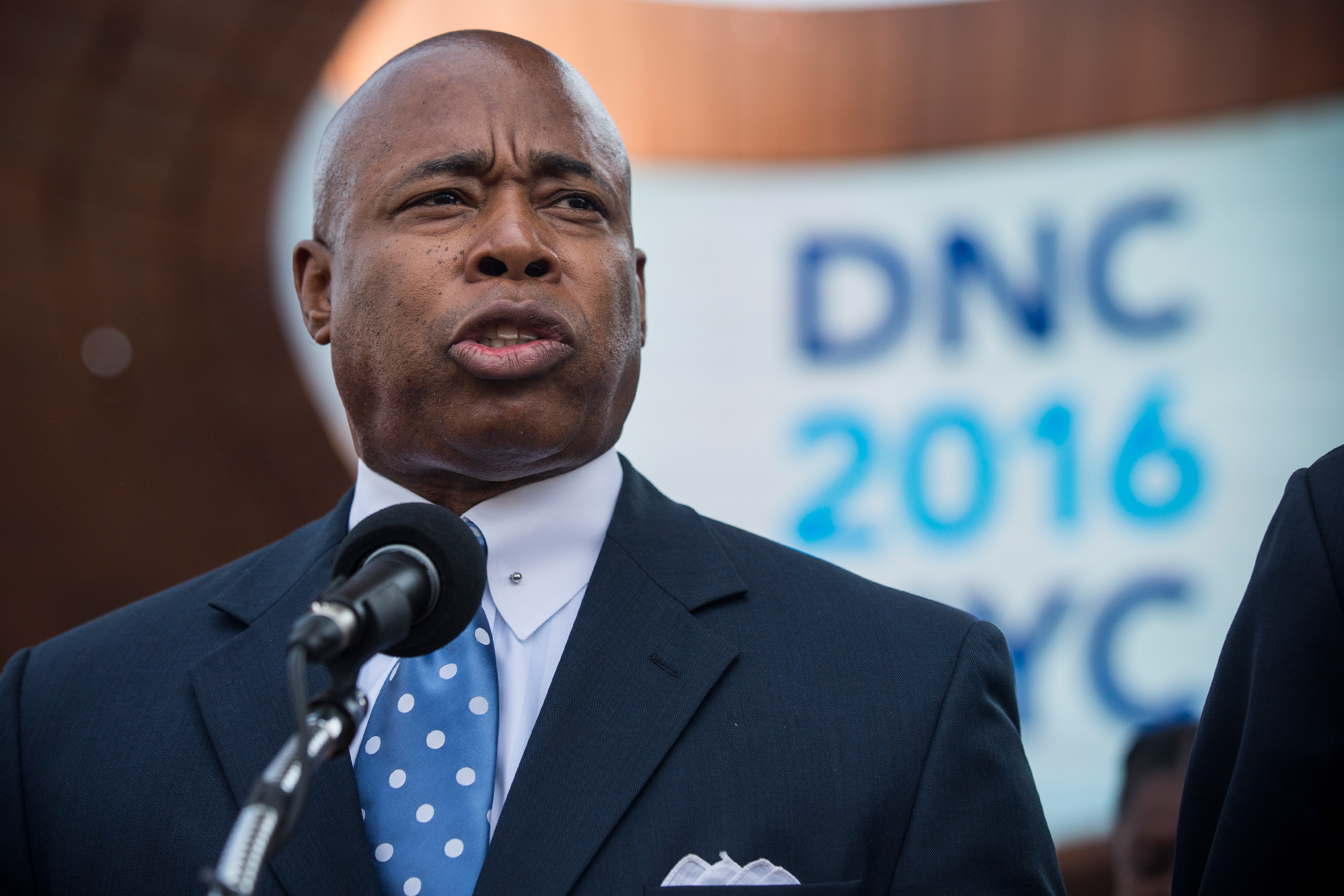 Brooklyn Borough President Eric Adams today lashed out at anti-police brutality activists who barged into several expensive restaurants in New York City and Oakland, Ca. and loudly protested in a social media-organized campaign hashtagged #BlackBrunchNYC.
Mr. Adams, an African-American former NYPD captain and founder of the group 100 Blacks in Law Enforcement Who Care, told Geraldo Rivera on 77 WABC radio that he thought the demonstrators who interrupted mid-day meals yesterday at spots like Maialino and Pershing Square—among other locations—were out of line.
"I think it's unacceptable," Mr. Adams said. "My private time is my private time. And I want to sit down and enjoy."
He went on to say that he personally would have confronted protesters had he been present.
"I still need my moments of self-reflection and to re-energize myself, and I would tell them when is the appropriate time to speak with me," he said, adding that he did not yet have all the details about the incidents. "I'm trying to learn more about what happened, but I don't like to be disturbed at any time, and I don't think anyone wants that."
Mr. Adams also took time to criticize police officers who turned their backs on Mayor Bill de Blasio yesterday at the funeral for slain Officer Wenjian Liu.
"I was hoping my colleagues, in uniform in particular, would have respected the uniform and the family," he said, noting that most of the cops in attendance did not face away from the mayor. "Those are the guys I want to take my hat off to. In spite of their pain, in spite of their concern, they did the job as the New York City Finest will do: as professionals. Those who protested in uniform at a funeral, were more concerned with their personal feelings than with what that uniform represents."
The borough president has been outspoken on issues of police reform in recent weeks, and also criticized cops when they turned their backs late last month at the funeral for Officer Rafael Ramos, assassinated alongside Liu.