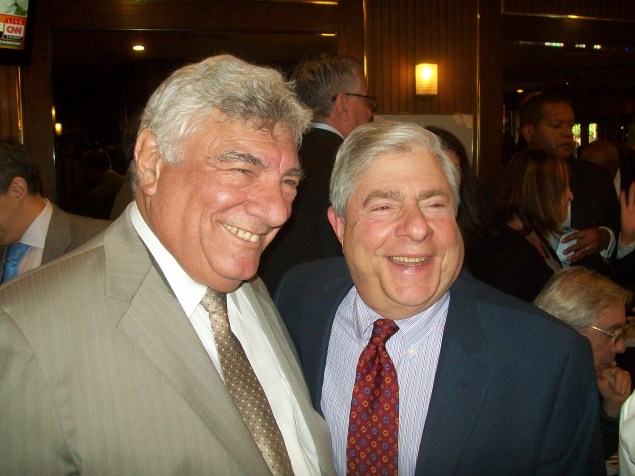 The Brooklyn Democratic Party will soon announce their support for Assemblyman Carl Heastie's bid to replace Sheldon Silver, the arrested Assembly speaker, sources say.
Mr. Seddio is expected to announce the backing of the 20-member delegation today. If Mr. Seddio is actually able to corral Brooklyn's diverse delegation to vote for Mr. Heastie as a bloc, it would be a huge win for the Bronx Democrat.
Sources say several Democrats close to the organization, including Frank Carone, the law chair of the party, and Mr. Seddio himself have been making calls on behalf of Mr. Heastie over the past few days.
Mr. Heastie is also expected to lock up a sizable portion of the Assembly's Black, Latino and Asian Caucus and could soon have the support of the Queens Democratic Party, sources say. Mr. Heastie chairs the Bronx Democratic Party.
Brooklyn Assemblyman Joseph Lentol, another candidate for speaker, claimed today he had the backing of the delegation that he chairs, but sources say the veteran Democrat will struggle to secure the support of minority and younger Assembly members.
Queens Assemblywoman Catherine Nolan and Rochester Assemblyman Joseph Morelle, the majority leader and soon-to-be acting speaker, are also vying for the powerful post.
A vote for Assembly speaker is scheduled to be held February 10.