Brooklyn hotels, by and large, have long left a lot to be desired, consisting mainly of budget lodgings in odd locations, like Red Hook's Brooklyn Motor Inn, which unhappy reviewers on TripAdvisor.com describe as: "Very filthy, simple and loud," a "Horrible experience" and a "Rathole!!!!"
Some guests who stayed at the Red Carpet Inn over in Sunset Park found it just as wanting, like the reviewer who wrote: "Never Again. Beware!!" and another who said, "I couldn't wait to check out," calling the hotel "just pure nasty." Yet a few notches lower on TripAdvisor's ranking is the Lexington Inn near Brownsville. "Avoid it if you can!" wrote a guest who was nonplussed by the bulletproof glass in the reception area, followed by a "filthy" room with no working Wi-Fi and trains passing by loudly and regularly. Other review headlines that echoed the same tone included: "Nightmare!," "Disaster!" and "Tear it down!"
While there are now an increasing number of notable exceptions, including the neighborhood-changing Wythe in Williamsburg and the downtown Marriott that opened in 1998, hotels still haven't kept pace with either the rise in residential home prices or the tourism boom that sends roughly 1.5 million people across the Brooklyn Bridge every year to browse the Flea and ogle Manhattan from the promenade.
But they are starting to. You can now find an array of high-quality newcomers that came on line in the past five years, from sleek indie hotels to big brand chains, like the Sheraton, Hotel Indigo and Aloft, all on Duffield Street, downtown's new hotel row.
The growth has also spread beyond downtown and Williamsburg, with a Fairfield Inn and Suites in Gowanus, a kosher Clarion Inn in Borough Park and the music-infused Hotel BPM in Sunset Park.
What's more, there are 29 more hotels with 2,600 rooms coming on line over the next few years—in addition to 4,300 existing rooms, according to a firm called Smith Travel Research—but the question remains whether they can come fast enough, given the borough's ambitions to host the 2016 Democratic National Convention and the 30,000-plus people it will bring to the city.
***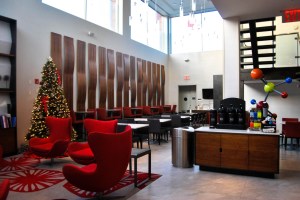 With  so  much  unfulfilled  demand  for  beds in Brooklyn, it's hard to believe that Williamsburg's Wythe Hotel was once a tough sell, especially after The New York Times called it "the darling of the Brooklyn hotel scene" in 2012, six months after it opened.
Just four years earlier, few were willing to bet on the viability of building more upmarket hotels in a borough known for their conspicuous absence. This is what Peter Lawrence, partner and general manager of the Wythe, said he came up against when seeking investors after purchasing the old factory building on the Williamsburg waterfront in 2008.
"We would bring investors out here, who often had not been to Brooklyn at all, and they thought that we were just crazy," he told the Observer in an interview, adding that the lack of interest was not only due to the crash and a lack of hotel experience among the three partners, who included Andrew Tarlow and Jed Walentas. "The climate was very different," he said, and explained that since there wasn't a precedent for such a hotel that made it in the area, it seemed like quite a gamble. Mr. Lawrence and partners, however, felt confident about an untapped demand, and reasoned that if they built it, the guests would come.
"The fact that Brooklyn didn't have a vibrant hotel scene just seemed a shocking omission to us," he said. "People were beyond ready for a hotel that they thought represented what was happening in Brooklyn," a hotel, he continued, that would honestly reflect the neighborhood and its spirit, which was not at all what the Brooklyn hotel had been about. The stunning success of the Wythe showed them that, even though they'd been ahead of the curve in predicting the trend, they had underestimated the sheer extent of the demand they'd sensed was there.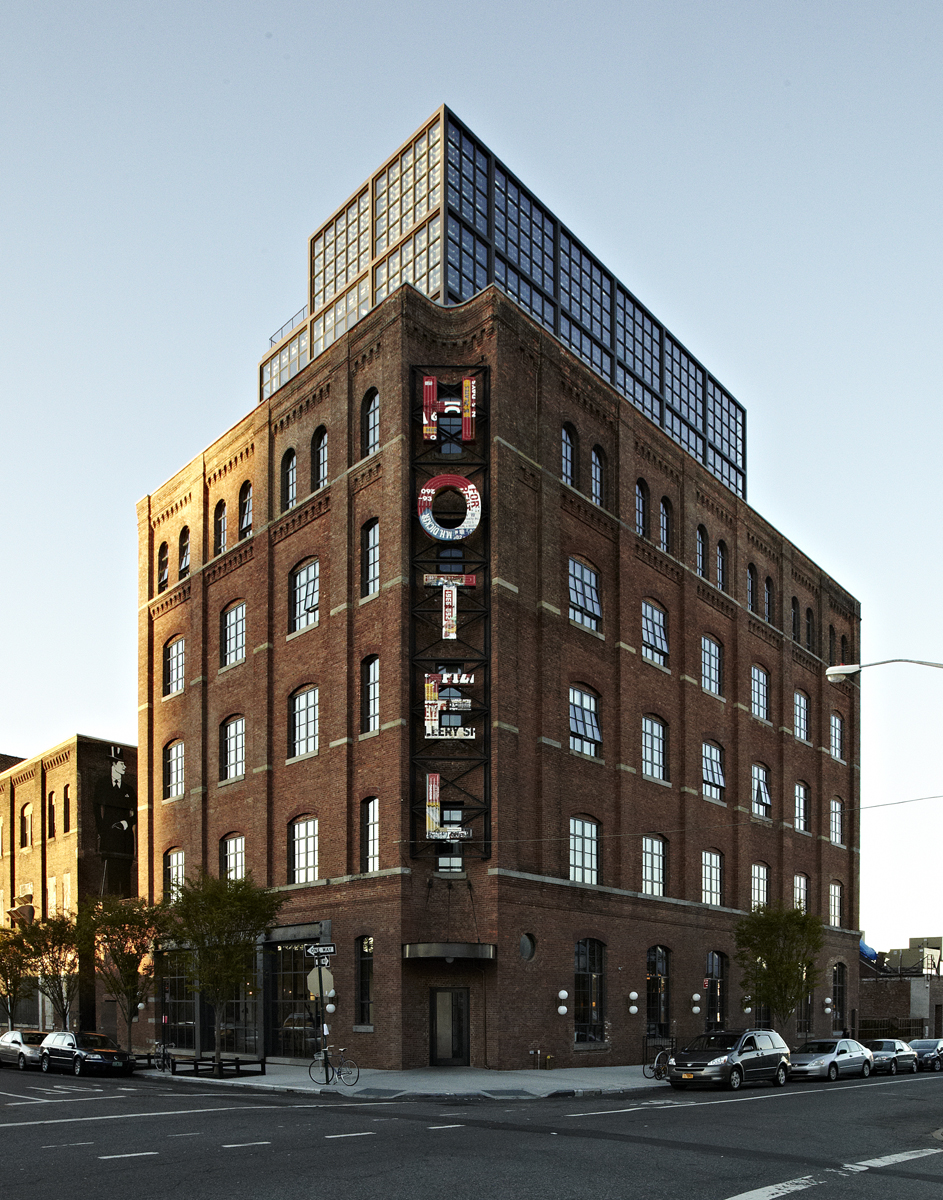 During a two-year quest for financing, one potential investor who turned them down was veteran hotelier Richard Born, a principle of BD Hotels, which has a portfolio of 25 independent hotels in Manhattan.
"I said, 'It's too early and you're developing too nice a hotel for the local market, and there's not enough demand there,' " he recently recalled telling the Wythe partners at the time. But once he saw evidence of Brooklyn's "tectonic change," which transformed parts of the borough into full-fledged tourist destinations in their own right, he said, he decided the time had come.
Construction is just getting started for his first Brooklyn project, a Pod Hotel, like the two that he opened in Midtown Manhattan in recent years. In fact, it was by reviewing the search histories on the iPads used by guests in the lobbies of those Pod Hotels that evidence of Brooklyn as a popular destination first came squarely onto his radar. They were looking up subway maps to Brooklyn, and heading to Barclays, Brooklyn Bowl, art galleries and numerous bars and restaurants, especially in Williamsburg. "Because of that," he said, "and not because the population grew and not because it became gentrified and not because it's an overflow market, but because it's an actual tourist destination, there is a need."
Mr. Born explained that the Pod is designed to compete pricewise with three-star branded hotels, like Hampton Inns and Hilton Garden Inns, offering higher-quality design, tech and finishes but much less space, with rooms that are a uniform 125 square feet. "The Pod fits the demographics," he said, referring to the younger, hipper type of customers who would want to stay in a stylish, albeit tiny room in Brooklyn while traveling for a few days in New York City. The entrance to the 260-room Pod Hotel will be on North Fourth Street in Williamsburg, and will open in 2016.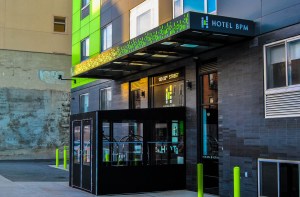 Soaring overhead nearby will be the 29-story Level Hotel, a massive steel, concrete and glass tower that some liken to a spaceship or even a robot with giant feet. It is now under construction where a plastic bag factory and a palette refurbisher used to reside on Wythe Avenue. Developer Zelig Weiss is aiming at a four-star-ish niche, offering more options than some of the smaller boutique hotels that have been springing up in the area, explained Larry Mogelonsky of LMA Communications, a spokesman for the project.
The 19-floor hotel with sweeping views of Manhattan will actually sit on top of a 10-story office building, with the whole structure supported by two elevator shafts. The venue will have 183 uniquely furnished rooms and four large meeting spaces, a ballroom and various facilities to serve business functions like conferences. At the base of the building will be a spacious retail pavilion whose entire rooftop will house a 20,000-square-foot community garden that will be open to the public as part of the developers' interest in offering something to the local community.
"They are committed to their neighborhood," Mr. Mogelonsky said. "This is a project that's very important to them as part of their community." Last fall, they held a competition to select artists who live and work in Brooklyn to produce works of art for the lobby and will have similar contests in the future. Though not everyone is thrilled with this avant-garde addition to the neighborhood and its skyline, which will be ready for guests early next year, the developers see it as a way to push the architectural envelope as development presses further north toward Greenpoint.
Another Williamsburg newcomer that should fit right in is The Hoxton, whose construction will soon be getting underway at the site of the Rosenwach water tank factory on Wythe Avenue. With two Hoxtons currently operating in London, where occupancy is at 95 percent, this extremely independent hotel got its start in 2006 with a refreshing "no bullshit, anti-hotel" approach.
"Brooklyn and Williamsburg in particular are very much like Shoreditch [London], where The Hoxton was born, in that it has an industrial past and a creative present," said Sharan Pasricha, founder and CEO of Ennismore, the British development firm behind it. This is why Williamsburg came up early on in the search for new locales in Europe and North America. "It's a neighborhood that we'd like to be part of," he said.
With completion slated for 2016, The Hoxton's 175 rooms will have elegant interiors inspired by the neighborhood, an aesthetic that fans of the Wythe will appreciate (think: bespoke wallpaper). And with its "no rip-off" ethos, amenities will be offered free or at cost, explained Mr. Pasricha, who said they despise the price gouging some hotels routinely employ. "We don't believe hotels should be making money on things like mini bars or phone calls," he said. There will also be large inclusive public spaces with regular programming that features local artists, pop-up fashion and food events, DJs, and more.
"All of our public spaces, all of our hotels, everything is informed by either the building we're in or the neighborhood," he said. "We're very much a local hotel."