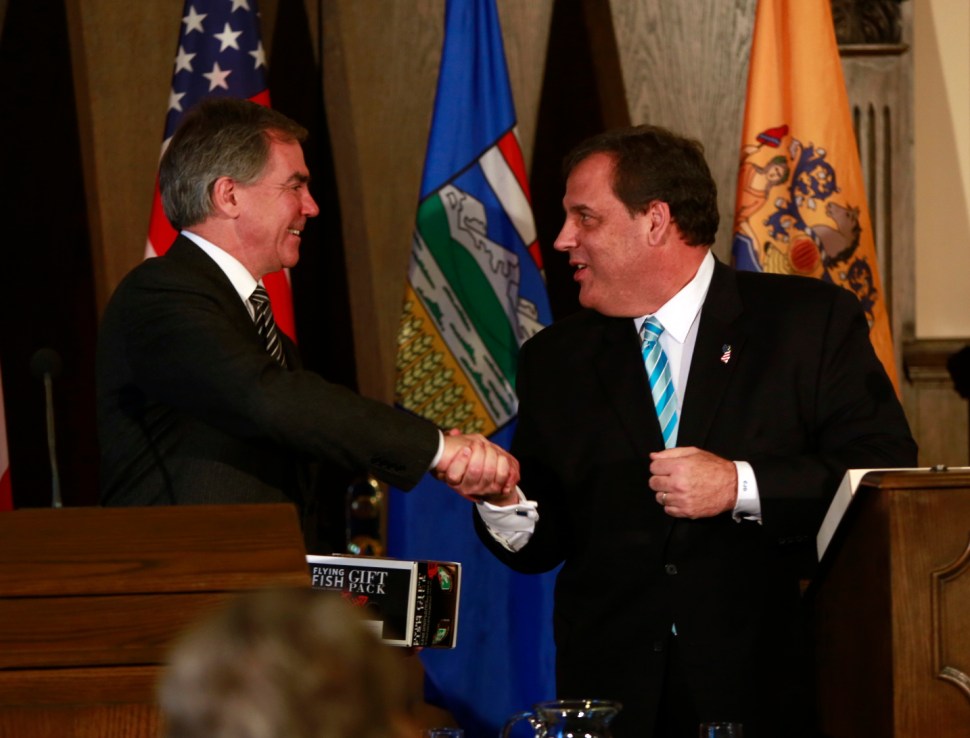 The launch of Gov. Chris Christie's political action committee and his appearance on Saturday at a leadership forum in Iowa teased out the building blocks of his fledgling presidential campaign.
The two big, brightly painted features of the campaign so far are that he's a conservative and that he's a strong leader.
In Iowa, Christie underscored his pro-life credentials. As first reported by The Wall Street Journal, Christie's PAC bears the rather unsubtle name "Leadership Matters in America."Movement conservatives may have a tough time choking down the New Jersey governor as a conservative. Witness state Senator Mike Doherty's (R-23) blast from the right following Christie's State of the State Address.But another New Jersey lawmaker, the longest-serving GOP senator in the upper chamber, heartily buys Christie's two-pronged national plug.
"Just take a look at how he's vetoed tax increase bills – one on his first day or a couple of days into office," said state Senator Gerald Cardinale (R-39). "The Democrats wanted to increase the income tax and he vetoed it. He has a conservative bent. He got through modifications on public employee benefits packages, which are unsustainable. More to be done? Of course. He enacted a two percent limitation on property tax increases.
"In my view, he has good conservative credentials, and I'm a pretty conservative guy," Cardinale added. "There are people who think of him differently because he has not been able to get supreme court nominations, and he's not been able to switch the balance of the court."
Cardinale said Christie's challenge will be to make known to the rest of the country how legitimately conservative he is, when many pundits don't list him as a conservative.
"[Wisconsin Governor] Scott Walker had the advantage of a Republican legislature, and so did [Ohio Governor] John Kasich, who got through more reforms," the senator said.
Will he back Christie for president?
"I come from New Jersey," Cardinale said. "Yes, I will. I went to conventions in Texas and marveled at what Lyndon Johnson got for his state quite. It's obvious if you are president – and New Jersey has been a donor state to the feds for years, we've been handing lot of money to Washington – with Christie as president we would reverse that trend "
But how can Christie run for president without sagging in the polls in his home state?
"That's beyond my pay grade," Cardinale said.