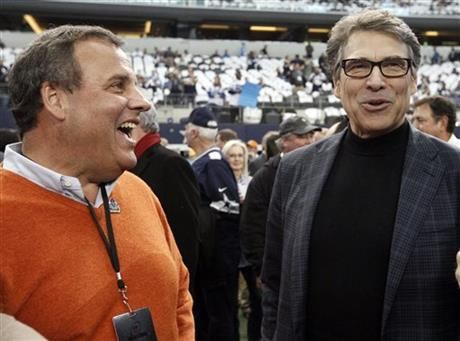 Recently, Chris Christie has been to Dallas, Texas to view a Cowboys game as a guest of team owner Jerry Jones. At the start of February, he will make a trip across the pond to the United Kingdom to visit London and the British Royals. Christie has visited Iowa and New Hampshire as his sky miles pile up.
This week, Christie spokesman Michael Drewniak announced that a visit to Atlantic City in New Jersey was added to an already busy travel schedule.
"Atlantic City is in the heart of what is a very important state to Chris," stated Drewniak in a press release, sent only to national media outlets. He is set to meet a local leader, Donald Trump, in an attempt to establish better relations with the region, and perhaps open up trade talks.
Atlantic City is a resort city in New Jersey, famously known for its casinos, boardwalk and beach. It is the home of the Miss America Pageant, and was featured as the background for the hit HBO series, "Boardwalk Empire". Drewniak said that Christie hopes "to learn a lot about the local customs and culture of the people of the region during his brief visit there."
The 1964 Presidential Convention for the Democratic Party took place there, and that year President Lyndon Johnson went on to win re-election  in a landslide victory.
While in New Jersey, Christie may pass through nearby towns of Pleasantville and Margate, "if there is time."
In two weeks, Christie will be busy visiting Washington D.C. right after his trip across the Atlantic.
"Christie does hope to return to the New Jersey region in the not too distant future," noted Drewniak, but the Christie spokesman would not commit to an exact date.
"His schedule is packed with travel commitments. Let's see how this trip does first," finished Drewniak.