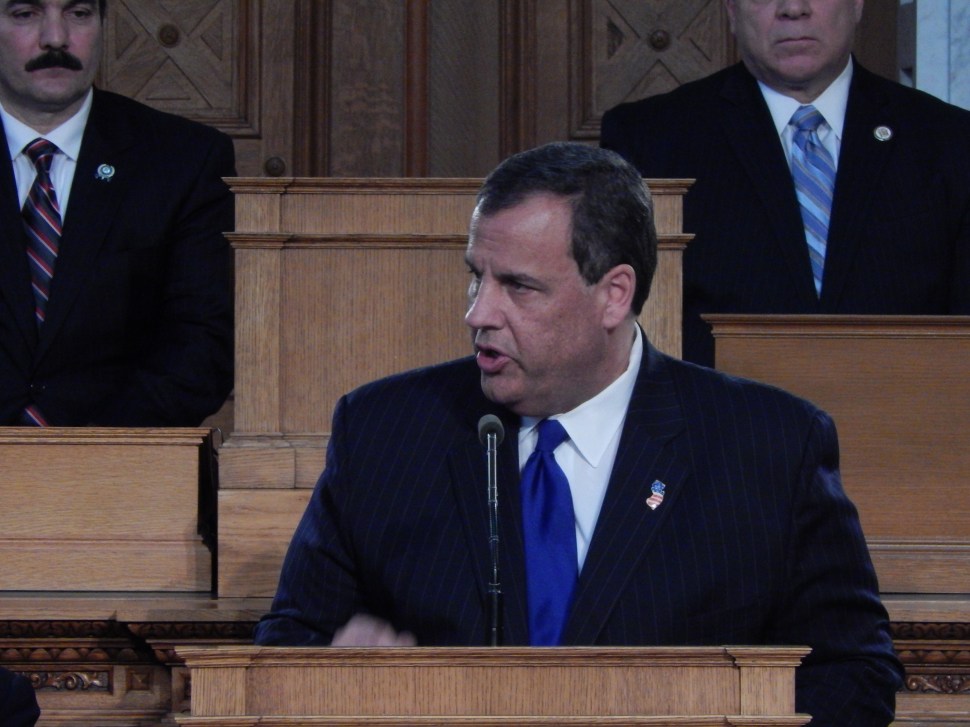 ATLANTIC CITY — Much to the chagrin of reporters here hoping to glean some details from the governor himself on his appointment of an emergency management team to oversee this city's troubled economic situation, Gov. Chris Christie did not take questions from the press following the state's Atlantic City summit today.
The third meeting of its kind, Christie announced the installment of an emergency manager and special counsel during his opening remarks, then went behind closed doors to discuss the decision with business leaders and lawmakers. But in somewhat of a departure from the first two summits, both of which saw Christie opening the meeting up to reporters for questions on those discussions, the governor did not hold a post-summit press conference today, leaving the building directly after the meeting's close.
Democratic and Republican leaders in the legislature, including Senate President Steve Sweeney and Assembly Speaker Vinnie Prieto — both of whom joined Christie during press conferences after the previous two summits — also weren't available for questioning today.
While his public schedule listed his availability only for opening remarks and photo spray at the meeting today, Christie has shied away from holding public press conferences with local press in recent months. The last question and answer sessions the Republican, who is a potential candidate for the party's 2016 presidential nomination, held with reporters were in Camden on Sept. 24 and Trenton on Oct. 9 of last year.
Kevyn Orr, the former emergency manager for Detroit who will serve as special counsel to the emergency manager, and Kevin Lavin, a corporate finance consultant at FTI Consulting who will serve as emergency manager of the city, did field questions from the press — though ultimately few specifics were offered on what exact role the two will play in managing the city's economic situation or how it will impact the responsibilities of other officials in the city, like Atlantic City Mayor Don Guardian.
Guardian, a Republican, was elected to his post less than a year ago.
"We really need to delve down into the details and find out what's really going on, and then come up with a plan that makes sense," Lavin said in response to questions about how far the emergency management team's authority might extend.
Lavin said the two are scheduled to report back to Christie on their work by March 31st.